A brazen jewellery thief who stole a pendant worth more than $14,000 from a store inside Westfield Penrith has been jailed for 12 months and ordered to pay compensation.
Robert Steadman, 34, faced Penrith Local Court last Thursday and was sentenced to 12 months' imprisonment with a six-month non-parole period after pleading guilty to one count of 'larceny'.
Court documents show Steadman and an unknown female entered Starco Jewellers about 3pm on February 8 and "conversed casually" with the owner for about 10 minutes while looking at various items.
Unbeknownst to the shopkeeper however, Steadman had already reached over the computer in the corner of the store, picked up a display case and snatched the white gold pendant, secreting it in his pocket.
After realising the pendant, which featured 1.83 carats of diamonds and retailed for $14,476 was missing later that day, the owner reviewed the store's CCTV footage and called police.
Steadman was finally collared on March 27, while a subsequent search of his Blackett home uncovered the same black Nike baseball cap, white Fila t-shirt and black and white slides he wore during the heist.
Penrith Local Court heard Steadman had suffered a significantly deprived upbringing and started using heroin at a young age.
His lawyer said the offender accepted full responsibility for his actions on the day in question and submitted it was "quite impulsive".
However, Magistrate Brian van Zuylen fundamentally disagreed, saying it was clearly planned.
He noted Steadman claimed he couldn't remember any of the incident due to being intoxicated, but said this was "clearly contradicted" by his ability to remain in the store and chat casually with the owner for 10 minutes afterwards without raising suspicions.
His lawyer sought a Community Correction Order with community service work or Intensive Correction Order, but Magistrate van Zuylen refused to impose either.
He said given the extreme seriousness of the offence taken with Steadman's "long history of criminality", no sentence other than full-time custody was appropriate.
Court documents reveal Steadman had been "highly active in pawning offences" in the past.
He is eligible for release on Friday, February 26.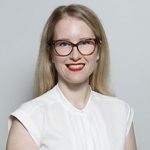 Alena Higgins is the Weekender's Senior News Reporter, primarily covering courts and Council issues.