There's a new sport flourishing in Penrith that you've probably never heard of, but it's starting to take off.
First played in the United States back in the mid-1960s, pickleball is quietly catching on in Australia due to its resemblance to other popular racquet sports.
Combining the elements of tennis, badminton and table tennis, two or four players use solid paddles to hit a perforated polymer ball, with 26-40 round holes, over a net.
Pickleball shares several features of other racquet sports, including the dimensions and layout of a badminton court, and a net and rules somewhat similar to tennis.
Since the beginning of the year, pickleball has been a regular Wednesday night fixture at the Woodriff Gardens Tennis Complex, run by the Nepean District Tennis Association (NDTA).
Speaking with the Weekender, local pickleball coach Luke Reyes said the sport is not only easy to master but is also less demanding than tennis.
"Although you do build up a sweat, pickleball is not as energy exerting as tennis because the court is smaller and you don't have to move around as much.It's one of the fastest growing sports in America and is branching out to Australia slowly," he said.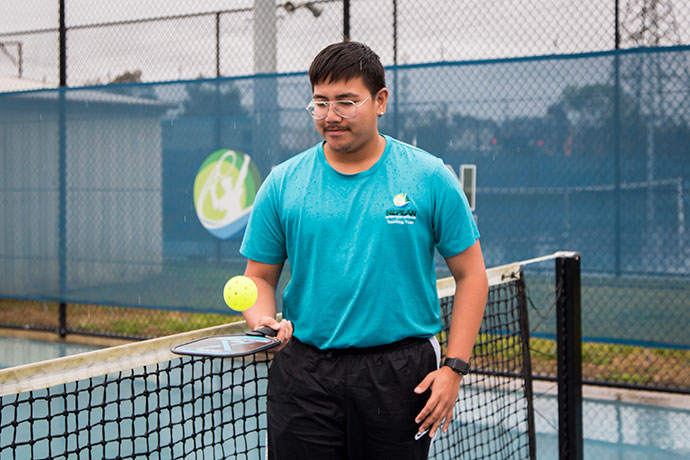 "I would say anyone can pick up a paddle and start playing a proper match within about 10 minutes."
Right now, NDTA has about 10 regular attendees that play the sport each week. With summer – also known as tennis season – fast approaching, the club is hoping to expand on numbers as the weather heats up.
"Anyone can give pickleball a go – males, females, kids, adults," Reyes said.
"We will provide the paddles and the pickleball, and there's both singles and doubles games.
"No competition, just a fun social hit out."
People interested in taking part in Penrith's newest sport are advised to contact the NDTA Pro Shop or visit their website to register.
Each lesson costs $15 per person, with the first lesson provided free of charge.
"Pickleball lessons are held on Wednesday night, so we set up two courts or more depending on how many people join us," Reyes said.
"We do a bit of training but mainly play games for the hour."
For more information and to register, call the NDTA on 4721 2880 or visit www.ndta.com.au.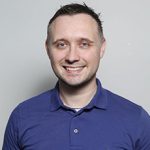 Nathan Taylor is the Weekender's Deputy Editor and Senior Sports Writer. He also compiles the weekly Chatter on the Box TV column. Nathan is an award-winning journalist, who has worked at the Weekender for nearly a decade.