Penrith cricketer Kate Peterson is hoping to follow in the footsteps of her idols and represent Australia after she was selected as a Basil Sellers Scholar for 2020.
The 17-year-old all-rounder was one of 11 young cricketers chosen to receive the prestigious scholarship this year.
Now in its 15th year, the program awards scholarships to promising male and female cricketers under the age of 19.
Since its inception 18 scholars have gone on to represent Australia including fellow Penrith cricketer Pat Cummins as well as Steve Smith, Ellyse Perry and Alyssa Healy.
Speaking with the Weekender, Peterson said she was thrilled when she heard the news.
"I was very excited to know that all the hard work put in has been recognised," she said.
"The Scholarship will help continue my journey in cricket both on and off the field as well as other aspects of my life."
The Basil Sellers Scholarship supports scholars and their families with expenses such as education, travel and the cost of relocation from regional areas.
In addition, the Scholars are also offered a two-year Team Kookaburra equipment sponsorship.
Peterson said her scholarship will help her in many ways.
"On the field it will help with cricket equipment, travelling costs and uniforms, but off the field it will assist with university fees and text books," she said.
Founder and philanthropist Basil Sellers said each of this year's 11 Scholars have a great opportunity to purse their dream of becoming elite cricketers.
"While this is a time of great excitement in a young player's life, it is also a time where enormous commitment is required as they strive to take the next step," he said.
"Many scholars have progressed to play for NSW and Australia, but the facts are that only 11 players are selected for this country and state at any time."
Peterson, who is also rising member of the Sydney Thunder, said her ultimate goal is to play for Australia just like her predecessors.
"They're all such wonderful players and they've all had such good careers," she said.
"It's definitely my aspiration to make it to that level one day and have a career as good as them."
In the meantime though, Peterson will be focusing on her upcoming season with Penrith as well as ticking some other goals off her bucket list.
"My goal is to have a really good Grade season with Penrith, make my Women's Big Bash League debut with the Thunder, and hopefully work hard enough to get a WNCL contract with the NSW Breakers next season," she said.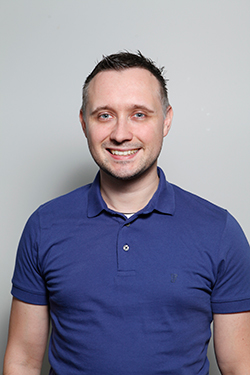 Nathan Taylor is the Weekender's Deputy Editor and Senior Sports Writer. He also compiles the weekly Chatter on the Box TV column. Nathan is an award-winning journalist, who has worked at the Weekender for a decade.