Dedicated western Sydney locals have been recognised for their contribution to the community at the 2020 NSW Volunteer of the Year Awards.
Samuel Fleetwood won Young Volunteer of the Year and Mark Hutchings took out the Adult Volunteer of the Year category along with 2020 NSW Volunteer of the Year for the Sydney Outer West region.
Run by the Centre for Volunteering, around 100 guests, volunteers and community leaders came together this week for the first ever virtual event to celebrate the volunteers.
Mr Fleetwood, 22, has spent the last five years giving time each week serving food at Penrith charity Mama Lana's.
The Cranebrook resident said it was nice to be recognised for something that is just a part of his daily life.
"I originally started when it was required for the Duke of Edinburgh award and school community service, then I ended up leading the service every Monday night," Mr Fleetwood said.
"I have been doing it for so long it is just a part of my routine for the week, but everyone should try to volunteer at some point in their life if they have the spare time and energy as it is so rewarding."
Co-founder of Mama Lana's, Roger Borg, also won Volunteer of the Year for the Blue Mountains region, which Mr Fleetwood said was very well deserved.
"I am so glad Roger got awarded as he and Lana pour hours of their week into the organisation on top of their normal jobs," he said.
"They not only help so many people each night with a warm meal and socialisation but provide information and assistance, which is so vital."
Mr Hutchings from St Clair has volunteered for thousands of hours over the past 29 years for first aid provider St John Ambulance NSW.
He said he will always find time to give back even if it seems like a 'second job' at times.
"I love helping, it has also provided me with so many amazing opportunities and shows that you can care for other members of society without needing to get paid," Mr Hutchings said.
He also encouraged others to think about volunteering.
"People always say they wouldn't have the time, but you will always find the time if it is important to you and even if you volunteer for an hour a month you are making a difference," he said.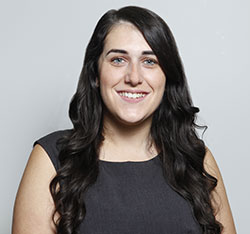 A graduate of Western Sydney University, Emily covers general news and politics for the Weekender.