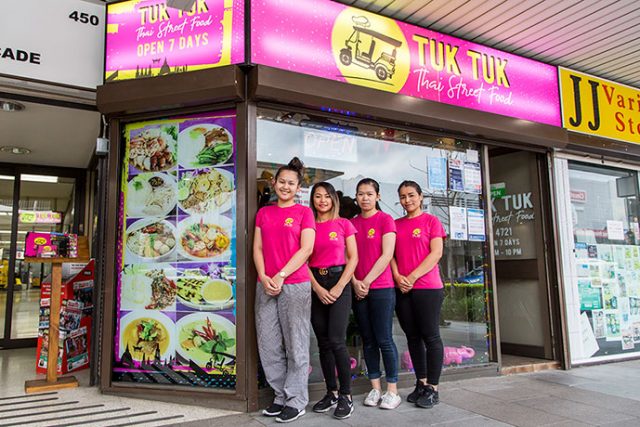 Starting a new business is difficult at the best of times, let alone during a pandemic that has forced companies across the world to shut their doors.
For entrepreneurs investing in Penrith, this is a challenge that could never have been predicted when launching their businesses this year.
New family-owned restaurant, Tuk Tuk Thai Street Food, has experienced the wrath of COVID-19 on small business first hand, after launching just days after full hospitality restrictions were enforced in NSW.
"We had everything ready and planned for grand opening day and then the restrictions came into place just days before," co-owner Sudjai Phatthaisong said.
"It was so difficult; lucky at the time our landlord reduced a bit of the rent but there was still so much money we were needing to come through that wasn't."
Ms Phatthaisong runs the business alongside her mother, Phaeo, and sister, Surangkana, serving beautiful authentic Thai food.
They had been planning for the business six months prior to its opening.
Since restrictions eased they say business has started to pick up, although times are still tough.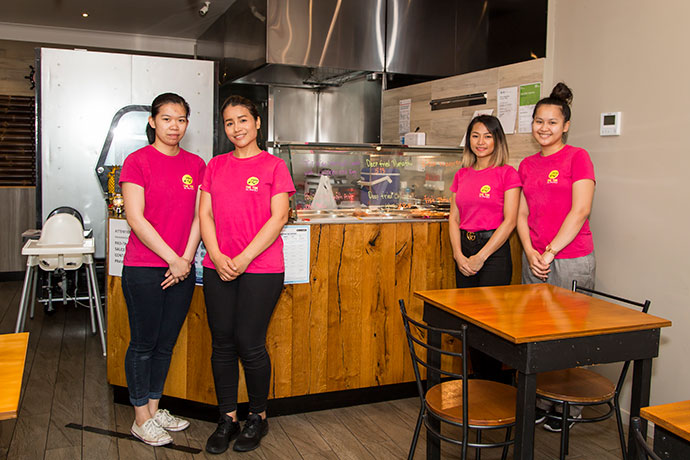 "We've been struggling now that full rent is back but things are still slow," Ms Phatthaisong said.
"For now we're just trying to save money where we can until things pick up."
High Street gift store, Donna's Flower Shop, is also new on the block after being kicked out of its former shop front where it stood for 28 years.
"When COVID hit, the owner of the centre we were at evicted all its tenants," Donna's Flower Shop's John Lynch said.
"They had intentions of developing it so it was rushed through before the government put any legislation through regarding tenant eviction, so we had very little time to get out."
Mr Lynch fought his landlord to let him stay for three more months before he secured the High Street premises.
He says the pandemic has created a shift in trade and demand in his industry.
"We had our best Mother's Day in over 15 years, people can't see their families, so they were opting for flowers," he said.
Love Beans Cafe and Papa Charlie's Bakehouse were also among some of the businesses to open during the pandemic.
A graduate of Western Sydney University, Nicola Barton is a news journalist with the Western Weekender, primarily covering crime and politics.