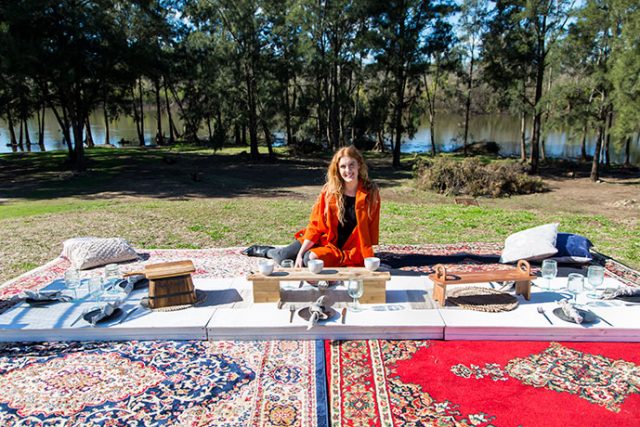 While we're all wanting to catch up with family and friends, the COVID-19 cloud that still hangs over the community makes us all nervous.
Emu Heights resident Meagan Sultana has found a solution, starting a business setting up luxury picnics that everyone can enjoy while social distancing.
The former events manager told the Weekender her business, Escape Picnics, was born when Coronavirus changed her plans for the year ahead.
"My boyfriend and I were planning on moving to Canada this year, so I had quit my job and just five days before we were meant to leave, we woke up to the news that Canada was closing their borders," Ms Sultana said.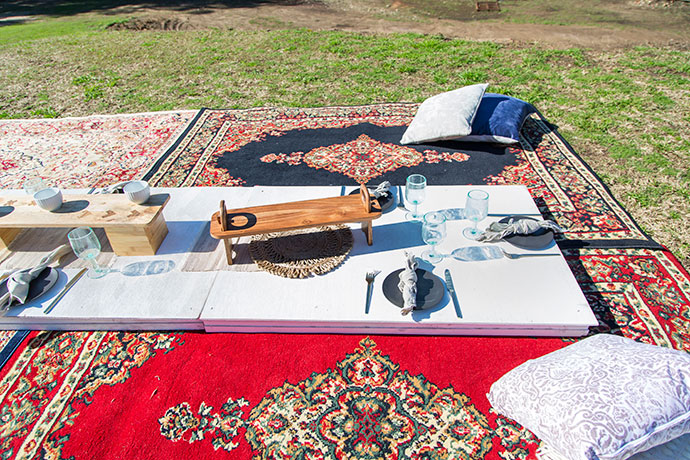 "There weren't many events jobs going at the time and only a few in the city, which I didn't want to travel for, so I had the idea to collect a few things like rugs, a peacock chair and decorations to start a little business."
Planning parties in her previous job, Ms Sultana can easily put together picnics for any occasion.
"I can do hens parties and birthdays which I can theme with balloons or cakes, but most popular has just been friends getting together to enjoy a delicious grazing table of food in either a park, backyard or by the river," she said.
"I can organise them in about a week, they are fairly affordable and I set up then come back a few hours later to clean and pack up, so no one even has to lift a finger."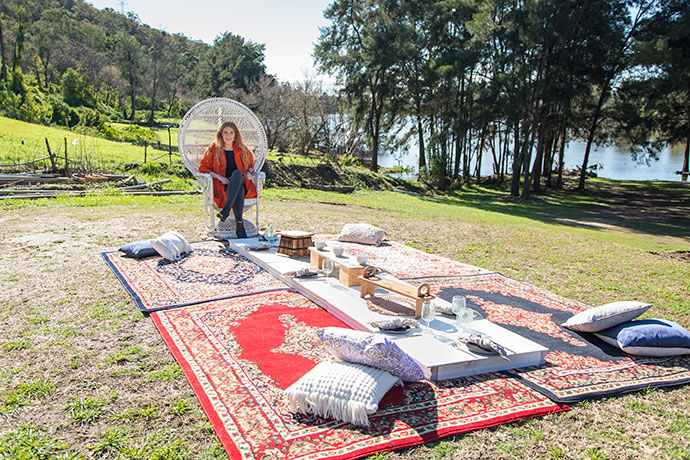 Only starting in May, Ms Sultana said it has already been successful with people choosing it as a new way to come together.
"I think it is going to be a while before a lot of people are feeling comfortable to go out into crowded places like a pub or restaurants, so this is a great alternative," she said.
"The limit on outside gatherings is 20 people but I only cater for up to 10 people, so they are spaced out. Everyone feels safe but still have that intimate, personal touch."
For more information on the socially distanced picnics, visit www.escapepicnics.com.au.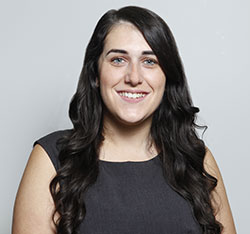 A graduate of Western Sydney University, Emily covers community news and entertainment for the Western Weekender.