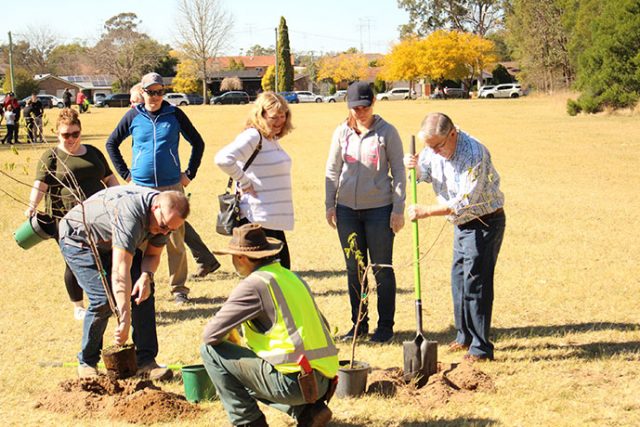 Penrith City Council's annual Trees for Dad community tree planting event is back for its second year.
Create a living legacy for your dad and give back to nature on Sunday, September 6 at Trinity Drive Reserve in Cambridge Gardens by registering for your 30-minute planting session at [email protected].
Penrith Council's Bushcare team have implemented a COVID-19 safe plan to ensure all participants adhere to social distancing guidelines. The plan includes capping the 30-minute sessions with 20 participants, thoroughly disinfecting tools before and after use, and requesting all participants sign in for planting.
Penrith Mayor Ross Fowler said that Trees for Dad is a wonderful way for the community to remember and celebrate their dad.
"Planting a tree is such a simple gesture to honour your dad and can be a very positive and meaningful experience to share with family and friends on Father's Day," Cr Fowler said.
"This event is also an important opportunity for residents to learn about our local environment and help restore our endangered bushland by planting native trees or shrubs.
"Council's Bushcare team is looking forward to another great day planting trees and celebrating our local dads and have created a safe environment for all participants to do so."
Participants are encouraged to wear long trousers, a long-sleeved shirt, closed-toe shoes, a hat and sunscreen is also highly recommended.
To ensure there are enough trees for everyone to plant and so the Penrith Council Bushcare team can coordinate the 30-minute sessions, please register your attendance by emailing [email protected].