Llandilo residents are calling for a gate to be installed on Ninth Avenue so they can access the Wianamatta Regional Park Walking Track that runs from Jordan Springs to Ropes Crossing.
Steven Crameri is one of the locals who thinks it makes sense to add an entry to the 4.6-kilometre 'Luxford Trail' that has a section running though Llandilo.
"I have done this beautiful walk many times with my family and we have driven to both ends to enter but then are walking alongside streets in our suburb which is a halfway point," Mr Crameri said.
"We don't have footpaths or bicycle lanes so walking or riding on the street is not safe, especially with kids so it is about time Llandilo got access to the same facilities of our neighbouring residential suburbs."
While Lendlease and NSW National Parks and Wildlife Service (NPWS) own the land within the park, NPWS is responsible for the 'Luxford Trail'.
A spokesperson from NPWS said at this stage there are no plans to open pedestrian access to the track from Ninth Avenue.
"The security fencing around parts of Wianamatta Regional Park is designed to keep the large macrofauna in the park safe, and to stop these animals wandering into residential areas," the spokesperson said.
"For the safety of the animals NPWS needs to be mindful of the number of gaps or access points in the fence, so visitors and locals are encouraged to use the track from Ropes Crossing or Jordan Springs."
Councillor Tricia Hitchen said Penrith City Council should push for an additional gate to encourage more community use.
"I understand about the animals, but the other gate is designed with a self-closing latch for that reason, so I am going to ask Council to make contact with the local member and also the National Parks Minister to intervene," Cr Hitchen said.
"Council is spending money to upgrade Nepean Avenue so people can walk the River Walk safely and this is another great 7-kilometre return walk so we need to get this done so more people can enjoy this one as well."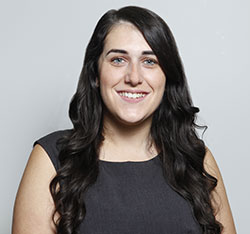 A graduate of Western Sydney University, Emily covers community news and entertainment for the Western Weekender.