After a horrid year, Penrith Councillors are rallying to prevent another disaster from unfolding on our door step.
The Warragamba Dam is now at full capacity and one rain event away from causing catastrophic flooding, according to several Councillors.
On Monday night, Councillor Marcus Cornish requested Council urgently write to the NSW Premier Gladys Berejiklian, seeking she reduce the water level by five to 10 per cent to safeguard Penrith and the Hawkesbury.
"As we have all seen on television, it's lapping over at the moment, the ground is sodden, one more low pressure system and we're in trouble," he said.
"The Wivenhoe Dam left it too late in Brisbane before they decided to let it all go and [it] flooded all of Brisbane."
Councillor Kevin Crameri seconded the motion, saying people were in "peril" and "every drop of water from now on is going to go over that dam wall".
"If we get a cloud burst at the moment, we are going to get a bloody lot of water come down the river and the people in the low lying areas will cop it," he said.
But Mayor Ross Fowler refused, saying it was not Council's policy to write to the Premier "without proper knowledge and proper examination of the issues", though he did allow a report back to Council.
Cr Cornish, who along with Cr Crameri sits on Council's Flood Committee, stressed the need for the report to be finalised in days not weeks.
"Mr Mayor this is urgent and lives are at stake if that floods," Cr Cornish said.
"I don't think this Council should be sitting back, we are in the box seat for floods in NSW."
Councillors Greg Davies and Mark Davies said the current situation highlighted the need to raise the dam wall.
"It's not a flood mitigation dam and that's why they want to raise the wall to make it a flood mitigation dam so maybe we should support that," Cr Greg Davies said.
On Tuesday, the Daily Telegraph reported that dam operator, WaterNSW, said it would be in breach of its operating objectives, which is to safeguard Sydney's water supply, if it released water on the chance of a future rain event.
However, WaterNSW said it was working closely with the Bureau of Meteorology and the State Emergency Service to prepare for any potential flooding risks.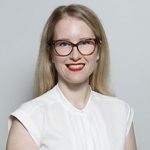 Alena Higgins is the Weekender's Senior News Reporter, primarily covering courts and Council issues.