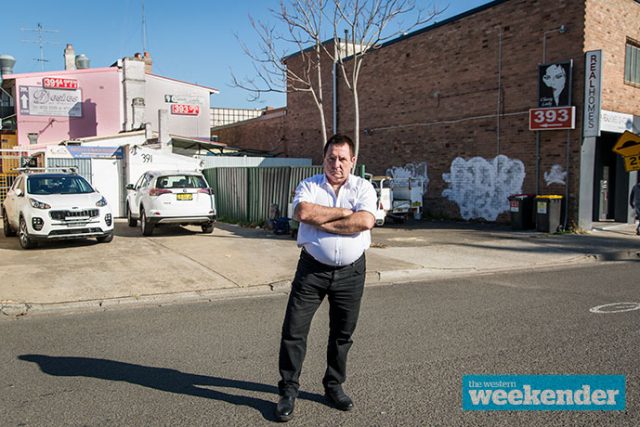 Penrith is booming with brothels according to new figures, but a local councillor believes there are far more operating than the official numbers suggest.
According to data published by The Daily Telegraph, Penrith is among Sydney's top brothel hotspots, behind Sydney City and the inner west.
There are currently a total of 18 legal brothels in the LGA, which includes nine in Penrith, seven in St Marys, one in Jamisontown and one in Kingswood.
The City of Sydney has a total of 62 legal brothels and the inner west has 21.
Penrith Councillor Marcus Cornish said the figure for Penrith is far higher, with a lack of regular business checks letting the secret industry run wild.
"I've been speaking to a few shopkeepers on High Street and everyone says the same thing; the place is full of brothels," he said.
"It's not good for Penrith and it just shows that the shop strip has been let go in Penrith and it all seems to be about Westfield."
Last year Cr Cornish called for a compliance report for brothels in the region.
"I finally got a reaction back to say that they would be checking brothels for compliance now because they are actually boosting compliance, which is a major step forward," he said.
"We definitely have a brothel problem and compliance needs to step up. They've indicated that they will be but they need to check every business in High Street and the streets in between as well as in Kingswood and St Marys."
Since the introduction of planning panels, Cr Cornish said more Development Applications for such businesses are approved.
"The State Government has made major problems for areas such as Penrith by not having councillors elected by the people included in the DA process," he said.
"Things are going through without scrutiny from the people's representatives."
A spokesperson from Penrith City Council said they may inspect a brothel or massage parlour in response to a complaint from a customer or member of the public.
This could be in relation to matters including, but not limited to, illegal operation, unhygienic conditions and practices, noise, poor waste management, and fire safety concerns.
A graduate of Western Sydney University, Nicola Barton is a news journalist with the Western Weekender, primarily covering crime and politics.