A man busted with more than nine grams of cocaine has been jailed for six months.
Michael Finekfolau, 26, faced Penrith Local Court via video link on Monday charged with 'possess prohibited drug' after his lawyer convinced police that the drugs were for his own personal use.
What followed was a tug of war sentencing hearing where it quickly became apparent Finekfolau's lawyer and the presiding magistrate shared markedly different views on penalty.
It comes after police found 9.04g of the drug in a bag owned by Finekfolau when they executed a search warrant at a Laycock Street, Cranebrook address on March 12.
His lawyer told the court the offender had the drugs in his possession for a weekend wedding, but when Magistrate Brian van Zuylen scoffed at this, the lawyer dug in.
He said it was not unreasonable for that quantity to be consumed over a weekend.
"Unreasonable, it's highly illegal," Magistrate van Zuylen retorted, adding "are you serious?" when the lawyer submitted the offending did not cross the threshold for a full-time custodial sentence.
He said the court finds the submission it was entirely for his own use as "implausible in the extreme".
Finekfolau's lawyer reminded Magistrate van Zuylen his client was not facing a supply offence, and if he was sentencing him on that notion, His Honour would be in error.
He submitted higher courts have been "deviating away" from jail sentences for supply charges involving even larger amounts of cocaine.
But Magistrate van Zuylen stood firm, saying the quantity was "so large" that only full-time custody was appropriate.
Finekfolau, who is currently imprisoned on other matters, will be eligible for release on January 5, 2021 but is expected to appeal.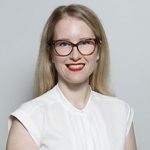 Alena Higgins is the Weekender's Senior News Reporter, primarily covering courts and Council issues.