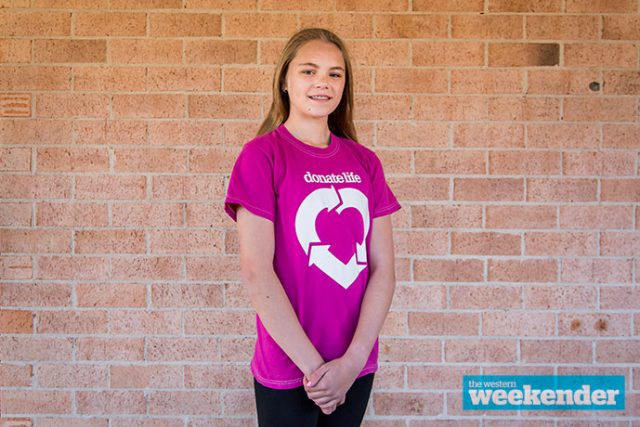 An organ donor saved the life of 12-year-old Glenmore Park local Kyla Devine, and now her family is encouraging others to consider organ donation as part of DonateLife Week.
Kyla's mother, Katelan Devine, said it was an emotional rollercoaster when Kyla needed a liver transplant at just four-months-old due to a life-threatening condition.
"Her bile ducts weren't working so it was pooling in her blood and liver which, if it sits there for long enough, it just chews away at your insides like chemicals would," she explained.
"She was put at a critical stage on the list straight away and was lucky enough to only have to wait nine hours for a transplant as the next available one wasn't for months which would have been too late."
Now in Year 7 at Penola Catholic College at Emu Plains, Ms Devine said Kyla is now healthy and eternally grateful for her donor.
"She still has some transplant maintenance, but she is now just like any kid who loves being active and we are just so lucky to have her here with us," she said.
Nepean Hospital Donation Specialist Nurse, Jodie Cowell, said awareness is crucial with the majority of Australians supporting organ donation but only a third registering.
"Organ donation is a rare event with only two per cent of people who die in hospital being suitable to donate, but there is more than 1,600 people waiting for life-saving transplants and 12,000 on dialysis," she said.
DonateLife Week runs from July 26 to August 2. Visit www.donatelife.gov.au.