A Caddens 'ice' dealer will spend the next 12 months behind bars after the presiding magistrate refused to impose a community-based jail sentence.
Steven Joseph Paul Valesini, 42, was jailed for 18 months with a 12-month non-parole period on Thursday after pleading guilty to supplying an indictable quantity of prohibited drugs and dealing with the proceeds of crime.
Magistrate Janine Lacy said only a full-time custodial sentence would adequately punish the offender and denounce his behaviour.
"'Ice' is a scourge on our society," she scolded.
"It ruins the health of people young and old."
She doubled down on her position later in the day, refusing to grant him bail while he awaits his severity appeal.
Penrith Local Court heard Valesini was driving a white Aldi Q7 on his way to do a drug deal on November 21 when police, who had been tailing him for months, swooped.
During the vehicle stop, police uncovered 19.83g of methamphetamine in three separate resealable bags, which Valesini claimed was for his own personal use.
Later that evening, police raided his Ruby Street home, uncovering 15.7g of methamphetamine and numerous clear resealable bags stuffed inside motorcycle boots, along with $8,050 cash hidden under a trailer.
Magistrate Lacy did not accept Valesini – a self-employed truck driver – was compelled to deal drugs for "financial necessity", saying she was satisfied he did so for financial gain.
She noted text messages intercepted by police showed Valesini communicated in code, revealing a "familiarity with the vernacular used" and degree of planning.
She also noted the submission that the offender was a user/dealer, saying this raised serious community safety concerns given his job.
The court heard Valesini was on a good behaviour bond at the time, imposed for stealing $1,000 worth of fuel in late 2018, which aggravated the fresh offending.
The intended recipient of the drugs was found with $2,000 cash – the approximate street value of a half an ounce of methamphetamine – at a nearby KFC.
Valesini's wife sobbed as he was escorted down to the cells.
Taking into account two days spent bail-refused, he will be eligible for parole on July 6, 2021.
He is expected to appeal the decision at Penrith District Court later this month.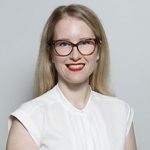 Alena Higgins is the Weekender's Senior News Reporter, primarily covering courts and Council issues.