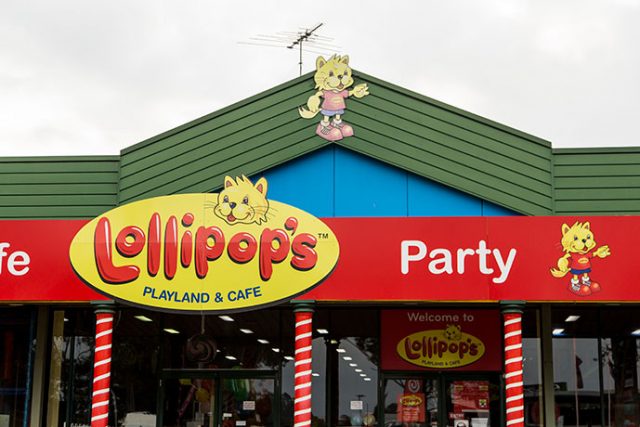 On Monday police said they had "concerning evidence" that a two-year-old girl had been sexually assaulted at a Penrith play centre, but the story has taken a bizarre and dramatic twist.
Late on Wednesday, after trawling through CCTV footage from the Lollipop's Playland on Mulgoa Road, Police indicated they no longer believed the toddler had been assaulted at the centre.
It was a strange turn of events after police had called a media conference on Monday, sparking shock across the community at the thought of the sickening attack.
Detectives were called in after the toddler was located in a distressed state in a storeroom, some 20 minutes after going missing at the play centre.
Injuries were discovered and she was taken to Westmead Hospital, while the centre was closed and police launched a major investigation.
But it is now understood police believe the girl's injuries may have been innocently acquired.
"Investigations by the Child Abuse and Sex Crimes Squad are continuing following reports that a two-year-old girl was sexually assaulted at a play centre in Penrith on Sunday 26 July 2020," Police said in their statement on Wednesday night.
"Following a review of CCTV footage and a forensic examination of the location, there is no evidence at this time to confirm initial reports that a sexual offence has occurred within the play centre. Inquiries are continuing."
It is understood that the CCTV footage shows the two-year-old entering a storeroom but indicates no other person entering the storeroom until she is found.
Commander of the Child Abuse and Sex Crimes Squad, Detective Superintendent John Kerlatec, said on Monday that obtaining information from the girl was difficult.
"She can't tell us a lot due to her tender age," he said.
But he added: "The injuries are sufficient for us to be very concerned."
Lollipop's co-owner Vanessa Foreman told The Daily Telegraph they did everything they could to assist police.
"We're a tight team and we have all been affected by this," she said.
"We just listened to what police had to say, we wanted to get to the bottom of these allegations, and we did everything we could. Police told us they couldn't have gotten this far without that."
NSW Police's updated statement on Wednesday vindicates the centre after they were subject to threatening comments online in the wake of the initial reports.
Customers of the centre, which re-opened on Tuesday, dropped off flowers and chocolates this week to show support for the centre, which is owned by two sisters.