June 19 marks 10 years since the 2010 Penrith by-election – won by Stuart Ayres for the Liberal Party.
Ayres celebrates a decade as the State Member for Penrith today, and will rack up some 13 years in the seat by the time the next State Election is held in 2023.
"Being able to represent and deliver for the people of Penrith over the last decade has been the most immense privilege," Ayres told the Weekender this week.
"Penrith is healthier, safer and more vibrant than it was 10 years ago. That hasn't happened by accident, it's taken dedication, focus and commitment.
"Western Sydney and Penrith is now at the centre of a nation building infrastructure agenda that will improve our communities social and economic prosperity for generations to come.
"We have done a lot in 10 years but the mission isn't yet complete… there is so much more to do."
Ayres ends Labor dominance
The seat of Penrith had been dominated by Labor for the years leading up to Ayres' sudden rise to the seat 10 years ago.
Long stints by Faye Lo Po and Karyn Paluzzano had solidified Penrith as a Labor stronghold, but that would change dramatically in the winter of 2010.
Paluzzano had been forced to resign from Parliament in May after a scandal erupted in her office, sparking a by-election 12 months out from the planned 2011 State Election.
Ayres had always been politically engaged, but was working in the private sector in marketing when the opportunity to stand for the seat of Penrith arose following Paluzzano's swift departure.
Labor, already struggling in the polls, was decimated by the appealing enthusiasm of the new kid on the block.
29-year-old Ayres would win the seat with a 25.7 per cent two-party swing, at the time the biggest swing against a sitting NSW government on record.
Labor destroyed at 2011 poll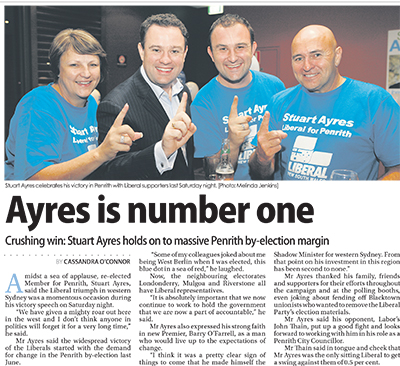 Barry O'Farrell would lead the Coalition to a major election victory in 2011, with the Penrith by-election result the year prior giving a strong indication of the bloodbath ahead.
Ayres comfortably retained Penrith at the 2011 poll, defeating Labor's John Thain and securing more than half of first preference votes.
"We have given a mighty roar out here in the west and I don't think anyone in politics will forget it for a very long time," Ayres said.
For Ayres, the victory solidified his position and ensured his path to Cabinet was cleared – the numbers alone suggested it was unlikely he'd be beaten at the elections to follow in the next decade.
It also ensured an unlikely Liberal dominance in western Sydney – with neighbouring seats also going blue at the election.
Minister Ayres
Ayres moved into the Ministry in 2013 – taking on the Fair Trading Portfolio just before Christmas.
As the 2015 election drew closer, Ayres would find himself juggling numerous Ministerial roles – including a stint as Police Minister from May 2014.
But it was in the Sports portfolio Ayres clearly found himself most at home, given his strong sporting background. He's held the portfolio on three occasions – his most recent stint ending after the 2019 election.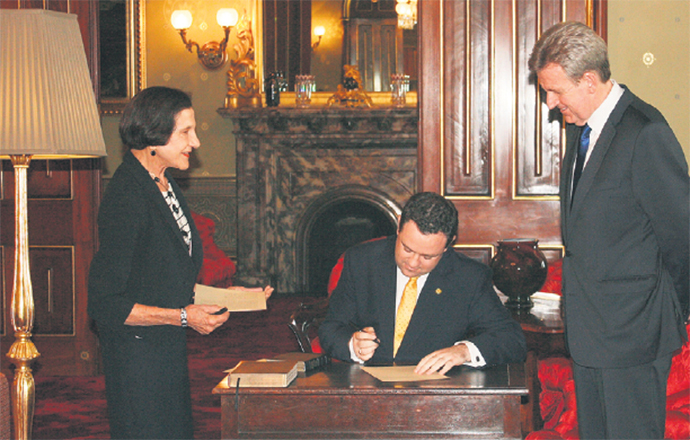 "I live and breathe western Sydney," Mr Ayres said after moving into the Ministry.
Then Premier Barry O'Farrell said: "Stuart will be a strong voice around the Cabinet table for western Sydney."
Rattled, but not defeated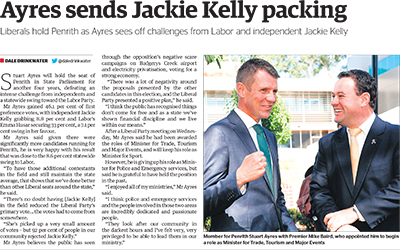 Ayres was expected to win the 2015 State Election given his strong margin, but it was anticipated the gap would narrow.
Labor put Emma Husar – who would later win the Federal seat of Lindsay – against Ayres, and she clawed back seven per cent of his margin.
But it was former Lindsay MP Jackie Kelly who got people talking at the election. She grabbed nine per cent of the vote, splitting some of the Liberal loyalties.
In the end, Ayres lost almost 10 per cent of his margin – but comfortably held the seat.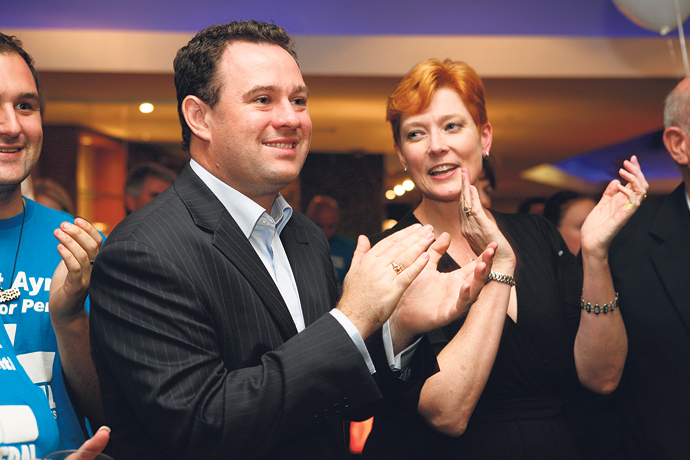 Fight of his life
Ayres faced the real likelihood of losing Penrith at the 2019 State Election, with Labor making significant ground and local candidate Karen McKeown mounting a strong campaign.
As Sports Minister, Ayres had been the face of the government's stadium plan, which was coming under fire from all corners.
In the weeks before the election, the Government launched an all-out assault on Penrith – with Premier Gladys Berejiklian all but setting up camp in the seat.
After Labor initially looked headed for victory, the Coalition held on and won – and Ayres retained Penrith, albeit with a significant swing against him. He had risen from the canvas, after pre-polling had suggested he was in serious trouble.
"I've said it over the last few weeks that if we won Penrith we'd win Government and that's exactly what we've done but to do that we had to build our blue stone wall made up of all of these blue shirts and we did that, we did not let them back into this community and we'll never let them back in," Ayres told supporters on election night.
A strong legacy
Ayres has given every indication he intends to fight the 2023 election, by which time he will be the longest serving Penrith MP.
Regardless of what the future holds, Ayres has been in office during a period of significant change and investment in Penrith.
His key legacies will be the $1 billion Nepean Hospital upgrade, the Yandhai Nepean Crossing and securing the future of the historic Fernhill Estate at Mulgoa.
Many continue to consider Ayres a future Premier, and given he's yet to celebrate his 40th birthday, it may just be a realistic dream.
Ayres currently serves as the Minister for Jobs, Investment, Tourism and Western Sydney.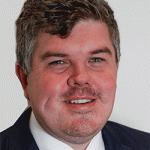 Troy Dodds is the Weekender's Managing Editor and Senior Writer. He has more than 15 years experience as a journalist, working with some of Australia's leading media organisations.