Stand strong against the 'snowflakes' – that's the message the Major Oak Theatre Restaurant in St Marys is spreading loud and proud as it celebrates its 40th anniversary.
The proudly politically incorrect business will be re-opening this weekend and will brush aside the 'cancel culture' to continue its laugh out loud comedy.
Owning Australia's longest running theatre restaurant and the only one left in Sydney, owners Bobby and Mary Bradford told the Weekender there is nothing better than working in entertainment.
"I came from England after working on cruise ships and I have always done comedy as I like to make people happy," Mr Bradford said.
"Our show features a four-piece band, costumes, old style British comedy that might be risqué, but it is what everyone is thinking and there is never any swearing."
With a lot of topics comedians talk about being labelled offensive, Mr Bradford said they will not change their show, which gives everyone a serve in equal doses.
"We cater to the silent majority that don't get offended easily and just want to sit back and enjoy themselves, but there are people who are only happy when they are complaining," he said.
"I would make a joke about an Indian being an Uber driver; I would ask a New Zealander if they were here for holidays or the dole; and I make fun of myself as a Pom but it is all in good fun and not racist."
Whatever gender, nationality or age you are, Mr Bradford said if you enjoy classic humour you should see the show and decide for yourself.
"We will be following Coronavirus regulations to provide quality comedy entertainment, generous food portions with great service that is terrific value for money," he said.
"To celebrate anyone who mentions the Western Weekender when booking for four or more people in July or August will get a free bottle of bubbly to make the night even better."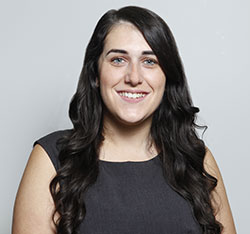 A graduate of Western Sydney University, Emily covers general news and politics for the Weekender.