A senior member of the Rebels outlaw motorcycle gang (OMCG) will face court today following the seizure of a firearm, ammunition and a prohibited weapon at Londonderry.
Officers attached to the State Crime Command's Criminal Group Squad under Strike Force Raptor, attended a home at Londonderry to conduct a Firearms Prohibition Order (FPO) search about 7.35am today.
During the search, police located and seized an air pistol, air rifle pellets and machete blade with a knuckle guard.
Following inquiries, a 39-year-old man, who is currently subject to an FPO and a Weapons Prohibition Order, was arrested and taken to Penrith Police Station.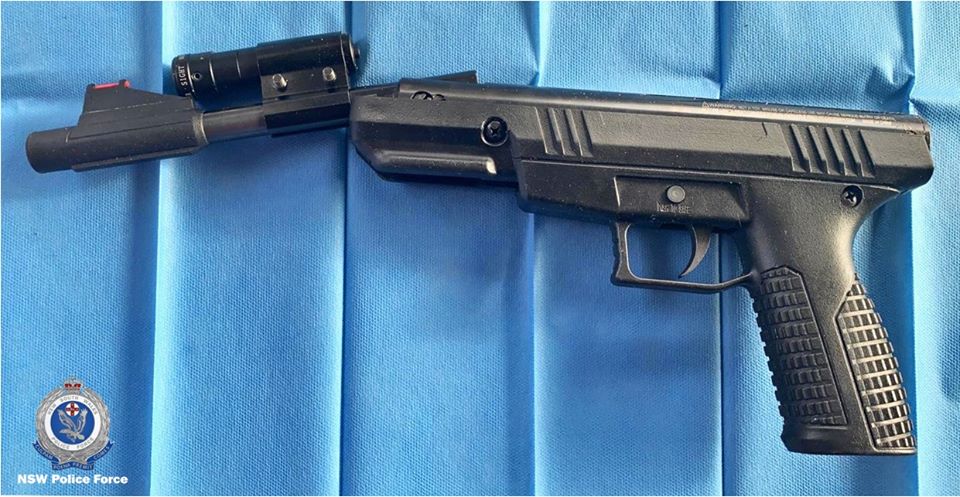 He was charged with 'possess or use a prohibited weapon without permit', 'possess unauthorised pistol', 'not keep firearm safely', 'acquire etc ammunition subject to firearms prohibition order', 'acquire etc pistol subject to firearms prohibition order', and 'use prohibited weapon contrary to weapons prohibition order'.
The man was refused bail and appeared at Penrith Local Court today, where he was formally bail refused to re-appear at the same court on Friday, August 7.