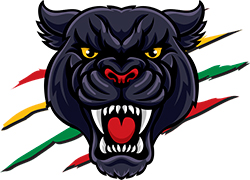 Poor old Kurt Capewell can't take a trick at the moment. His Penrith debut was delayed due to an injury in the pre-season and now the forward is facing at least 10 weeks on the sidelines with a knee problem. The 26-year-old will require surgery after suffering a grade three medial ligament injury early in the loss to Parramatta last Friday night.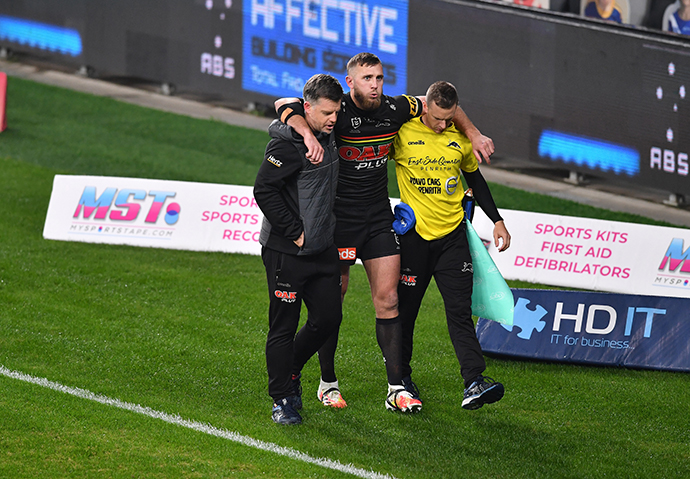 The TV ratings for last Friday night's Battle of the West were impressive for both Nine and Fox League. Nine's average audience of 547,627 was five per cent up on Penrith's 2019 free-to-air average. Fox League's 297,977 average was up almost 28 per cent on Penrith's 2019 figures.
Penrith is working towards having a crowd of around 5,500 for their clash with the Cowboys on Sunday, July 19. The Panthers only have one home game in July, and it's anticipated crowd restrictions will be further loosened by the time a series of August blockbusters roll around. Meantime, a small number of fans will be allowed to attend Friday's game against the Storm at Campbelltown Stadium, with a ballot held to select the lucky few.
Penrith, like a number of sporting clubs over the weekend, had to fend off a minority of losers on social media who criticised players for 'taking a knee' in support of Indigenous Australians following their game against the Eels. "Please feel free to unfollow," Penrith wrote to one irate fan, who had threatened to pull his support of the club.
Cheeky: Former Panther Reagan Campbell-Gillard, whose performances towards the end of his time at the club left plenty to be desired, left a 'crying laughter' emoji on a story posted in the wake of last Friday's Battle of the West, which pointed out that the Panthers were still paying some of the wages of Campbell-Gillard and Waqa Blake at the Eels. "So they were paid by Penrith to beat them last night," the story said.
The Panthers couldn't get the chocolates for captain James Tamou's 250th game last Friday, but it was still an emotional match for the big prop. Tamou's jersey for the match was presented by former Penrith captain Peter Wallace after the captain's run last Thursday, who gave a stirring tribute to the off-contract 31-year-old.
Happy birthday to Tyrone May, who turns 24 this weekend. The utility, who is currently sidelined due to suspension following off-field dramas, has plenty to prove when he finally returns to the NRL this year. Importantly, May is also off-contract and while he's expected to be retained by the club, it does spark further conversations about how the Panthers could keep May, Jarome Luai and Matt Burton without one of them starting to consider a future elsewhere.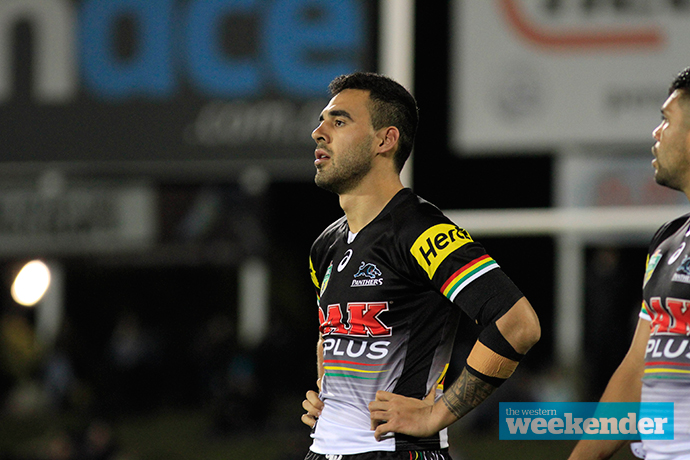 The Panthers require 36 more tries this season to secure a little milestone – 4,000 tries since entering the senior competition in 1967.
The bubble is about to burst. At least that's the rumour doing the rounds at the moment, with suggestions the NRL will ease its rules surrounding player isolation and 'dirty' and 'clean' zones, which have protected the 50 players and staff inside the so-called 'bubble' at each club. It's worked reasonably well, except for a couple of media mishaps. Expect new rules to be in place from July, when it's anticipated clubs will also return to their home bases. In-person media events may also be back soon.
Heard a rumour I should follow up on? Email [email protected]. I don't keep secrets, but I do protect my sources!