A man found with a loaded gun in Kingswood last year has been jailed for at least 22 months.
Kane Michael Williams, 34, was a back seat passenger in a car travelling along Santley Crescent about 2am on September 7 when it was pulled over for a RBT.
Police located the shortened Lithgow Slazenger .22 calibre rifle in the boot after they were tipped off when they spotted the offender trying to conceal drugs.
Officers were initially drawn to Williams when they observed the 34-year-old place a small resealable bag with a crystal substance into his mouth.
While attempting to prevent him from swallowing the bag, officers located another clear resealable bag containing an unknown white powder underneath the offender.
Further checks were made which lead to the discovery of the rifle, which was located in a blue Nike drawstring backpack.
Inside, police found the rifle with a bullet inside the chamber. A further four rounds of ammunition were also located in the magazine inside the firearm.
A blue folder containing a large number of documents in Williams' name, including his birth certificate were found in the same bag.
A check on the serial number revealed the firearm was stolen in October 2018.
Agreed facts show Williams refused to participate in an electronically recorded interview or answer any questions in relation to the allegations, however a forensic procedure was conducted by way of a Buccal Swab.
Williams, of Leura, has a "long and lengthy history of convictions relating to property offences involving violence", according to court documents.
On Tuesday, his conviction appeal was dismissed by Her Honour Judge Sharon Harris at Penrith District Court.
He must serve a sentence of two years and six months with a 22-month non-parole period. He is eligible for release on March 6, 2022.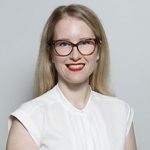 Alena Higgins is the Weekender's Senior News Reporter, primarily covering courts and Council issues.