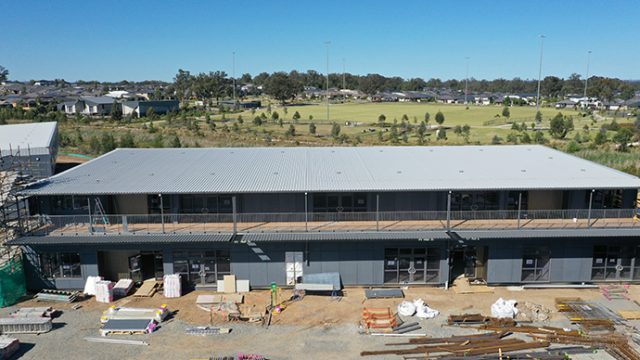 The long anticipated Jordan Springs Public School is completed and ready to open for term three next month.
The state-of-the-art facility will enrol up to 600 students but has the capacity to extend for an additional 400 children as the area grows.
So far 200 students have enrolled.
Premier Gladys Berejikian met with Minister for Education Sarah Mitchell and Penrith MP Stuart Ayres this morning to discuss the project.
"Even during a pandemic we have continued to build schools across NSW," Ms Berejiklian said.
"No matter where you live or what your circumstances are, all students deserve access to world class education.
"This school is a great symbol of what's to come in the future, a great symbol of resilience and a great symbol of what's possible when we come together to deliver state-of-the-art facilities."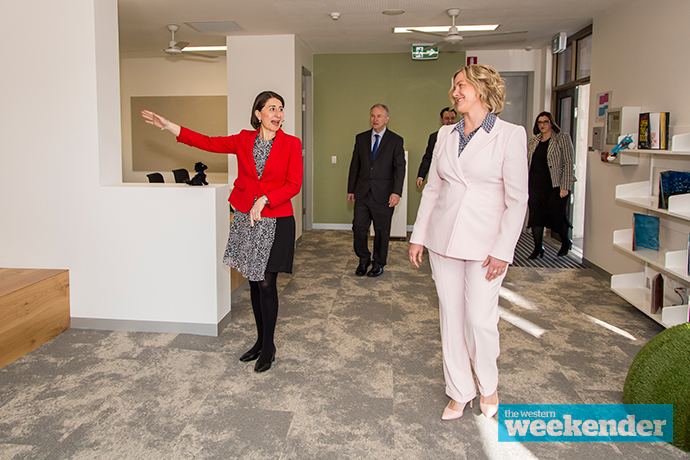 Despite the school being first announced in 2015, Ms Berejiklian said the project was "ahead of schedule".
The school was built with new innovative technology which saw the majority of the building put together off site and lifted by cranes into place.
"For the first time in NSW, we're harnessing a new way of building schools. 95 per cent of the school is constructed off site reducing the on-site build time to weeks," Ms Mitchell said.
"The construction method will be used in select locations, meaning we can deliver new, high quality schools with minimal disruption to those communities."
The new school will provide 27 permanent classrooms, a school hall, a library, a covered outdoor learning area as well as administrative and staff facilities.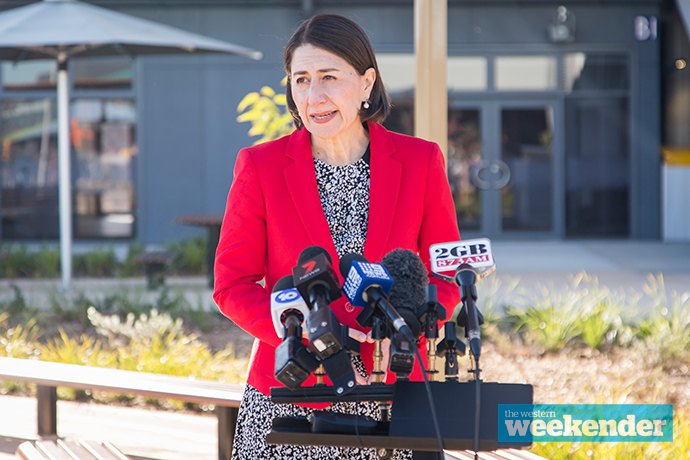 Mr Ayres said the quick off site building method will help fast track infrastructure projects in the future.
"We know western Sydney is one of the fastest growing populations anywhere in the country and the NSW Government is delivering across the Penrith and north-west areas 19 new and upgraded schools to meet that population growth," Mr Ayres said.
An upgrade to Claremont Meadows Public School has also been completed as part of this $6.7 billion package.
Labor MP Prue Car welcomed news of the school's upcoming opening, but said the process had taken too long.
"The need for the building of Jordan Springs Public School has been one of the biggest local issues in this community," she said.
"It's disappointing to hear the Premier and Education Minister rock up today and claim this school only took a matter of weeks to construct, which begs the question why the Liberals have left local families waiting almost a decade.
"The community has had to fight for this school. It should have been ready years ago when it was first needed, and now there is still no plan for a high school despite more than 6,000 residents living in Jordan Springs right now."
A graduate of Western Sydney University, Nicola Barton is a news journalist with the Western Weekender, primarily covering crime and politics.