Penrith is back open for business with plenty of hidden gems to find.
Stepz Fitness Penrith is helping people discover them by hosting a fun and free treasure hunt event.
Stepz Fitness Penrith Franchisee, Ash Kings said the Great Penrith Treasure Hunt event, which will be held on Saturday, June 27, is to help the community celebrate restrictions easing.
"Everyone has been isolated for so long, so we wanted a fun and safe way for people to stretch their legs while showcasing some great locations people might not have been exposed to," Mr Kings said.
"It will bring people together letting them have an adventure and showing them the businesses, we have teamed up with, that are reopen."
Suitable for kids of all ages and the young at heart, Mr Kings said each destination will bring different surprises for participants.
"People will pick a time slot starting from 10am and they will get an email with all the details then they will meet at Stepz to get their goodie bag and receive a clue to solve a riddle that will lead them on their journey around the Penrith area," he said.
"Each place they visit will have an activity or experience they have to complete to get more clues and they can win different prizes or vouchers."
Mr Kings said the hunt around Penrith may require car travel but that the spots will remain a secret until the day.
"I can't give any spoilers, but you can walk to some and others you might have to drive to but if people get stuck, we have ways they can message us for clues to help them find their way," Mr Kings said.
"We are hoping it is a positive experience and to keep everyone safe we are monitoring numbers and doing staggered start times so registration is crucial, so no one misses out."
To register for the event and choose your preferred time, visit www.stepz.com.au/treasurehunt.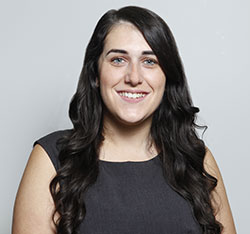 A graduate of Western Sydney University, Emily covers community news and entertainment for the Western Weekender.