Justice has been served to three Penrith men caught dealing commercial quantities of methamphetamine following an undercover sting last year.
During the drug busts, Matthew Hubbard, 58, Paul Coyne, 62, and his son Aaron Coyne, 28, supplied undercover operatives with about 1.68kg of methamphetamine, commonly known as 'ice'.
Yesterday, Hubbard and Paul – who pleaded guilty to supplying a large commercial quantity of prohibited drugs – were each sentenced to six years' imprisonment with a four-year non-parole period.
Aaron Coyne – who was charged with supplying a commercial quantity – was handed a lesser term of five years with a non-parole period of three-years and three months.
Penrith District Court heard the men became implicated in September 2018 when Aaron began engaging with an officer from Strike Force Travi, which was established to target drug supply in the Penrth area.
Sometime later, he was introduced to another undercover operative who began seeking larger quantities.
His father Paul would assist in the collection of the drugs, which would always come from Hubbard, who lived two doors up from the Coynes on Markham Avenue, Penrith.
The last of the 15 transactions before their arrest and incarceration on February 27, 2019, involved Paul selling an officer 223.5g in exchange for $30,400 cash.
Paul was subsequently found to have supplied the largest quantity, being 728.16g, with Hubbard and Aaron responsible for supplying 558.52g and 396.57g respectively.
The court heard all three men suffered from drug addictions themselves, with Judge Sharon Harris finding this was the main motivating factor behind the drug ring.
She said there was "no evidence of trappings of wealth" stemming from the enterprise, which she described as "unsophisticated" with no evidence of significant planning.
The court heard Aaron was on bail at the time and had previously been jailed for a prohibited weapon charge when he was 21, while Hubbard had an "unenviable" criminal history, including two prior stints in jail for drug supply in 1991 and 1998 and one for manufacturing in 2009.
Judge Harris found Paul was "entitled to a degree of leniency" given his record included mostly "stale offences", with the most recent being a drug possession charge in 2001.
She also noted he had been abstinent from drugs for 17 years but relapsed not long before the offending after several family members died in quick succession.
Hubbard, who did not disclose where he got the methamphetamine from, said he had seen how drugs have "wrecked people's lives", but he wasn't thinking about the ramifications at the time.
"You don't realise it until you're sitting in here and you're straight," he said of his time on remand.
Paul and Hubbard are eligible for release on February 26, 2023, while Aaron is eligible for parole on June 26,2022.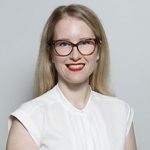 Alena Higgins is the Weekender's Senior News Reporter, primarily covering courts and Council issues.