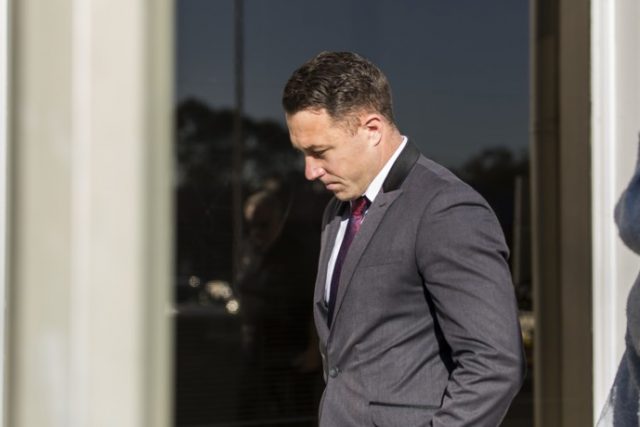 Former teacher Gavin Duncan will spend Christmas and New Year's Eve behind bars after he was jailed for having sex with a student.
Duncan, 33, of Jamisontown, was sentenced to 15 months' jail with a seven-month non-parole period on Tuesday morning after pleading guilty to three counts of 'sexual intercourse with a young person under his special care'.
At the time of the offending in June and July 2018, Duncan was working at an Upper Blue Mountains high school and was the 17-year-old's school mentor.
Agreed facts reveal the pair became close during the course of the mentorship, which ran from 2016 until the complainant graduated at the end of 2018.
Penrith District Court heard the victim would attend Duncan's classroom regularly during breaks to discuss school and non-school issues, and over time their conversations became flirtatious.
In December 2017, Duncan provided the victim with his mobile phone number and the pair began texting at school and outside of school hours.
The offences, which occurred on June 9, June 24 and July 1, all took place at Duncan' former Glenmore Park home, with the pair arranging to meet up via text.
After the first incident, as the complainant was leaving in an Uber paid for by Duncan, he told her to "wear a skirt to school the next day, so he could f**k her in the class room", agreed facts reveal.
The court heard the pair continued their relationship after the complainant turned 18 on July 12, 2018.
However, by mid-May 2019, rumours of a sexual relationship between the offender and the complainant were circulating at the high school and Duncan was spoken to by the principal.
When the complainant asked him what they should do about the situation he said "deny, deny, deny", agreed facts disclose.
On June 21 he was suspended from the school and by July 4 he was arrested and charged.
In an interview with police, Duncan said he was the complainant's Year 8 maths teacher in 2014 and her mentor in 2018.
He described their relationship as "a strong friendship" and one that had been building as she grew older.
He initially told police their relationship had not extended beyond friends while they were at school and that they had not engaged in sexual intercourse until she turned 18.
On Tuesday, Judge Sharon Harris agreed with the Crown that the only appropriate sentence was one of full-time imprisonment.
She was not satisfied evidence of grooming was involved and said the offences did not have an air of planning.
However she said fault rested "exclusively" with the offender, who was in a position of trust while the victim was "demonstrably impressionable", adding the complainant had been "unduly criticised" since the offending came to light.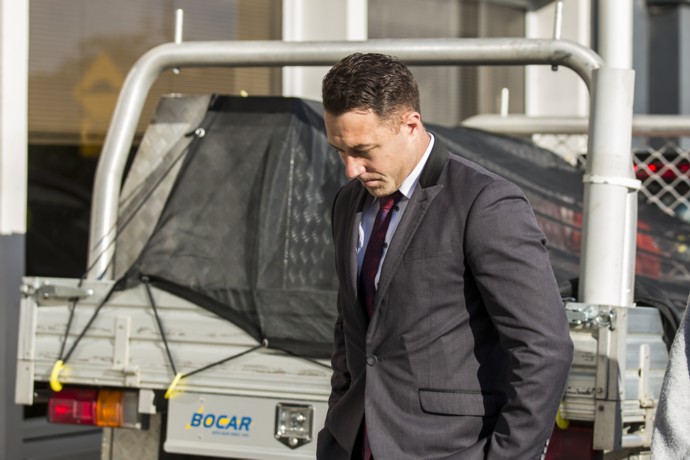 She refused to accept Duncan's sworn evidence that he didn't really think about the ramifications of his conduct at the time, noting on one occasion he told the complainant "everything about this is so wrong, but this feels so f**king good" while they were having sex.
"He well knew what he was doing was wrong," she said, although she accepted he was "genuinely saddened" by the psychological harm he has caused her.
Last week, Duncan's barrister Paul Rowe submitted a three-year good behaviour bond with community service was within range.
Mr Rowe cited a psychologist report tendered in court which found Duncan was suffering from an "undiagnosed complex bereavement disorder", stemming from the death of his mother and cousin several years ago, which compromised his judgement and decision making.
Due to it being a sex offence, Duncan was not eligible to serve his jail sentence in the community by way of an Intensive Correction Order.
Duncan, who now works as an apprentice plumber, previously taught at Glenmore Park and Blaxland high schools.
He will be eligible for release on January 15, 2021.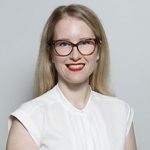 Alena Higgins is the Weekender's Senior News Reporter, primarily covering courts and Council issues.