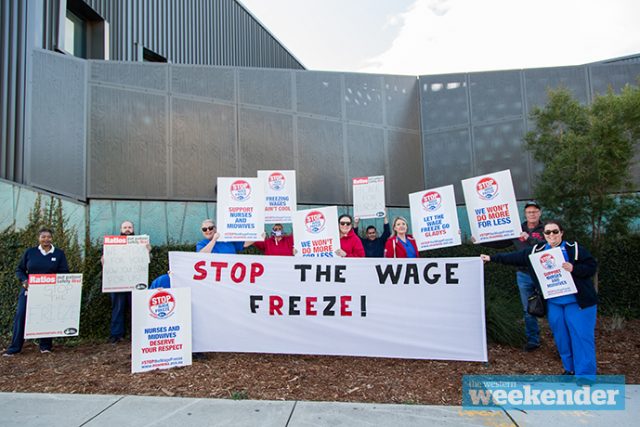 Public sector workers say they'll continue to fight a plan to freeze wages for the next 12 months, despite the State Government desperately trying to push ahead with the proposal.
The controversial plan was blocked by NSW Upper House MPs last Tuesday, with Premier Gladys Berejiklian now referring the matter to the Industrial Relations Commission (IRC).
The State Government had promised a $1000 bonus to frontline workers and a job guarantee for 12 months if the bid was passed, however this was quickly denounced by employees of the sector.
Nurses have been regularly voicing their opposition to the proposal outside Nepean Hospital.
Among the local nurses protesting was Midwife and NSW Nurses and Midwives Association (NSWNMA) member, Renella Fairley.
Ms Fairley said after sacrificing themselves to work tirelessly on the frontline throughout the pandemic, the prospect of a wage freeze was a "kick in the guts".
"We have been trying to keep our communities safe and the economy alive, putting ourselves and families at risk and then they announce this on International Nurses Day that they wouldn't live up to this promise," she said.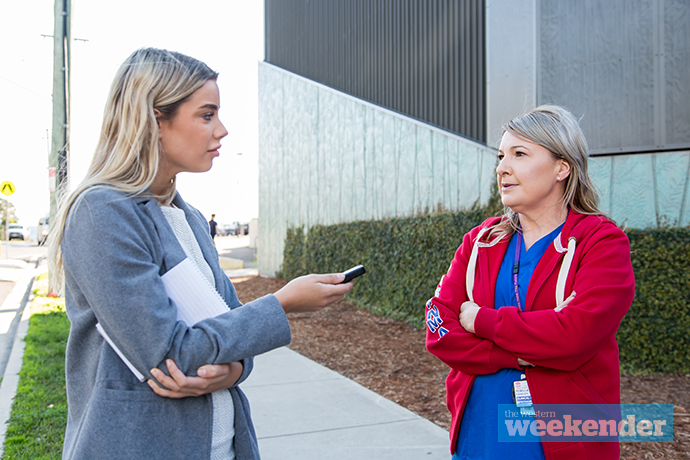 Branch Secretary of NSWNMA Alicia Rodgers said the $1000 bonus felt like a "bribe" to stay quiet about the matter.
"A lot of nurses work on a casual basis so they have lost work and others have partners who have lost work so they are the only income, not getting that increase will have a huge impact," she said.
The freeze will see more than 400,000 public sector employees forego a 2.5 per cent annual pay rise for one year.
NSW Treasurer Dominic Perrottet said the freeze is in the best interests of the eight million people living across the state.
"At a time when there are hundreds of thousands of people out of work, the creation of new jobs must be our top priority, not giving those with job security a pay-rise," he said.
Londonderry MP Prue Car met with NSWNMA members from Nepean Hospital last Friday to hear their concerns as conciliation in the IRC commenced.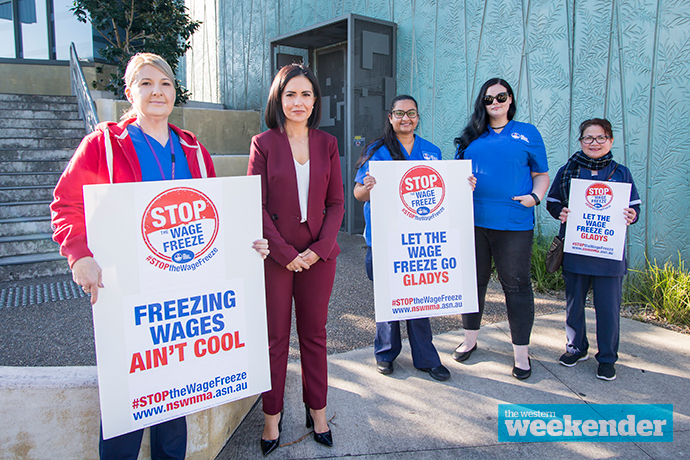 "Nurses, police, firefighters, teachers, paramedics and other frontline workers are all working in and for our community in Penrith – we should always stand behind local workers," she said.
The pay freeze, if it goes ahead, will save NSW taxpayers around $3 billion.
A graduate of Western Sydney University, Nicola Barton is a news journalist with the Western Weekender, primarily covering crime and politics.