Caddens father of four Warren Hayward's belief of 'home is where growth begins' has led him to writing an e-Book.
5inALife teaches parents how to build children's confidence in communication five minutes at a time.
Mr Hayward said the idea for his book came from raising his children to be comfortable to communicate.
"I come from a corporate background and DJ/MC, so I see people struggle and have a fear of speaking, especially in public so have always worked to improve that with my kids," Mr Hayward said.
"I created a concept that each week our kids had to present a topic of their choice in a five-minute speech so that they got more confident and eventually would speak way past that mark."
While improving the children's speaking skills, Mr Hayward said it also improves their relationships with parents.
"I think parents are very influential and by implementing this simple philosophy each week parents become active listeners which builds better relationships with the kids," he said.
"The five minutes from the presentations then extends to the dining room table to road trips and just general conversations which will help the family unit as a whole."
To purchase 5inALife visit www.5inalife.com.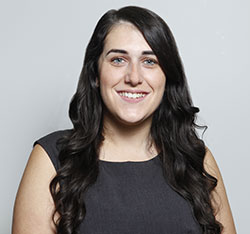 A graduate of Western Sydney University, Emily covers Local, State and Federal politics for the Weekender, as well as crime and general news.