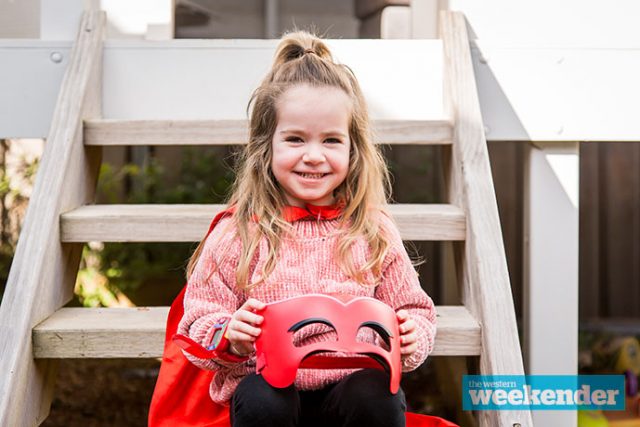 A Cranebrook family is calling on locals to channel their inner superhero to support kids with heart disease.
The Super Boss Day initiative lets people dress up as their favourite superhero to raise funds for the Heart Kids organisation.
Jodie Heterick told the Weekender that before her now three-year-old daughter, Reeve, was born, they found out she would be facing a lifelong battle.
"In 2016 at a fetal scan we found out there were issues with her heart meaning she would have to have multiple open-heart surgeries basically from birth to survive," she said.
"She now has to see a cardiologist for the rest of her life and there is no cure, but each surgery just helps prolong her life as she progresses."
With the Heart Kids charity supporting the family at the beginning of Reeve's congenital heart disease journey, Ms Heterick said they will always try to give back.
"One of their networks reached out to us which was so nice to talk to someone that understands, and they do so much for the kids in the hospital wards," she said.
"They also raise money for medical equipment, to help families with accommodation and to research less invasive surgeries along with a cure, which we are very passionate about."
With offices, schools and families able to have fundraisers to support the cause, Ms Heterick said everyone should get involved in the fun.
"Super Boss Day is all about getting dressed up, taking fun photos and posting them on social media while raising some money to help out," she said.
"If you don't want to dress up you can also just donate money or spread awareness as 1 in 100 babies are born with heart conditions, but people don't realise how common it is, so every little bit helps."
For more information or to donate, visit www.heartkids.org.au/whats-on/super-boss-day-2020.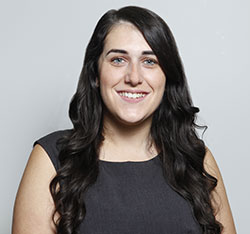 A graduate of Western Sydney University, Emily covers community news and entertainment for the Western Weekender.