The upcoming NSW State Baseball League season will look a little different when it gets underway later this year, with the Penrith Baseball Club endorsing the Greater Western Baseball Association (GWBA) as a regional entrant.
The news means the Penrith Panthers won't field a team during the upcoming 2020/21 baseball season, with the Greater Western Warriors to grace the local Andrews Road facility instead.
In a statement to Penrith Baseball Club members, President Shaun Bowen said the decision to merge was beneficial to all parties involved.
"We've been in discussion with the GWBA Executive Committee about how to best utilise the State Baseball League entry in terms of maximising benefits for the club directly, as well as growth of the sport in the region," he said.
"After consideration of the growing financial and administrative burdens, as well as having input from a cross section of the club's members, it has been decided that Penrith Baseball Club will accept the application put forward and endorse GWBA as a regional entrant for the upcoming season."
Under the agreement, GWBA will use existing infrastructure to train and play out of Andrews Road for home weekend fixtures; Penrith Baseball Club will provide canteen services, retaining all takings; GWBA will be responsible for all administrative and operational costs of the State League entry; Penrith will hold a permanent voting position on the GWBA's State League sub-committee; and GWBA will endorse Penrith as the local entrant in the Baseball NSW Women's League.
Speaking with the Weekender, long-time GWBA President Michael Bryan said the merger will do wonders for baseball in the local area.
"We've got a big surge of support for GWBA with our juniors and our representative brand being the Warriors," he said.
"If we can get all of our juniors, who often leave to play for Blacktown or Macarthur in the State Baseball League, to stay and play for an entry in the region then I believe the team would be quite strong."
GWBA will enter teams in first, second and third grade as well as the U18s competition. They will hold trials in the upcoming months and encourage former Penrith players to take part.
"While the coaches will be completely different, we expect a lot of those Penrith players to be involved," Bryan said.
"Our plan is to fill our squads with Greater Western juniors, pull back some of our marquee players that are playing elsewhere, and give it a red-hot crack."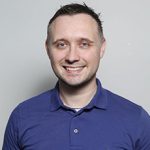 Nathan Taylor is the Weekender's Deputy Editor and Senior Sports Writer. He also compiles the weekly Chatter on the Box TV column. Nathan is an award-winning journalist, who has worked at the Weekender for nearly a decade.