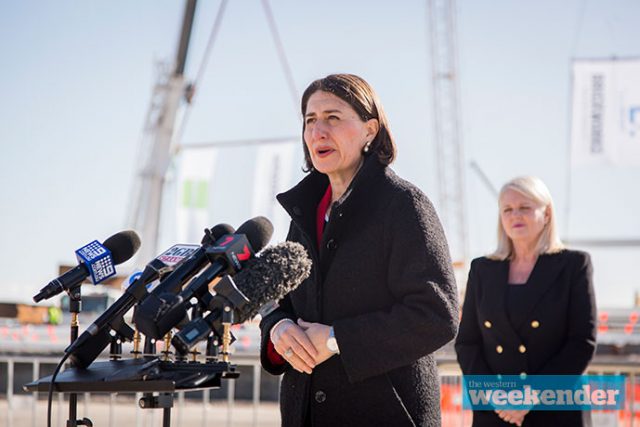 The country's largest fulfilment centre will be built on the Aerotropolis' doorstep, as US retail and technology giant Amazon invests in the growing region.
Currently under construction, Amazon is developing a new advanced storage and distribution centre in Kemps Creek that will have the capacity to hold up to 11 million items.
As a result, 700 jobs have been created during its construction with a further 1500 jobs to come once it commences operation at the end of 2021.
Premier Gladys Berejiklian met with Minister for Jobs, Investment, Tourism and Western Sydney Stuart Ayres, and Country Manager for Amazon Australia Matt Furlong on Tuesday to discuss the exciting job opportunities this poses for the logistics and technology industry.
"This important commitment by one of the world's leading multinationals highlights western Sydney's growing stature as a strong investment destination," Ms Berejiklian said.
"People won't need to travel those longer distances to get the best jobs available, they will be able to live and work near their communities which is exactly what we want."
The almost 200,000 square metre facility will have the ability to operate 24/7.
It will also, for the first time in the Southern Hemisphere, incorporate the latest, advanced robotics technologies.
The centre will complement the various advanced manufacturing, aerospace and defence industries developing around the nearby Aerotropolis.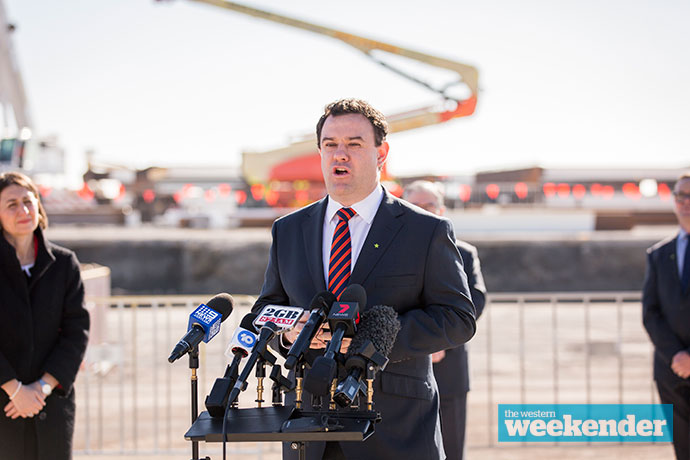 Mr Ayres said Amazon's decision was a vote of confidence in the NSW economy.
"This fulfilment centre is a 21st century warehouse, we've replaced shelves with robots to ensure people get their products to their doors faster," he said.
"The project will contribute to local workforce development and provide skilled employment in areas like robotics, logistics and supply chain.
"It will also help build our local e-commerce sector, giving small and medium-sized businesses access to Amazon's packing, shipping, customer service and returns capabilities, along with easier access to millions of customers across Australia and the world.
"NSW consumers will benefit too from a more efficient delivery and supply chain."
The fulfilment centre, located in the Oakdale West Industrial Estate, is committed to fast and free delivery, with a two day delivery target for packages.
During her press conference at the site on Tuesday, Ms Berejiklian also indicated that Transport for NSW will work with the company to ensure workers will have public transport access to the site by the time of its operation.
A graduate of Western Sydney University, Nicola Barton is a news journalist with the Western Weekender, primarily covering crime and politics.