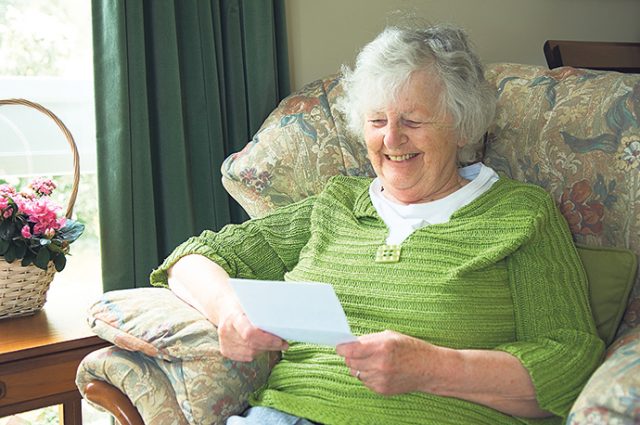 The wellbeing of seniors is so important right now.
But with social distancing and self-isolation in place, it's hard to know how you can help.
So Home Instead Senior Care are encouraging the community to write to a senior.
By sharing your messages, they can allow seniors to feel connected with their community and overcome any feelings of loneliness or isolation they may be experiencing.
This program is accessible for all seniors living at home, as well as residents of aged care facilities who are not allowed visitors during this COVID-19 event.
To get involved all you need to do is record or write a hopeful message or get creative by sharing a favourite poem or a funny story.
Anyone can be a part of the Pen Pals program and they even have some fun templates for kids too!
These messages are a simple gesture of kindness that will make a senior's day.
Even from your dining room table, you can make a positive difference during COVID-19.
Home Instead Senior Care works as the messenger at all times, as the privacy and safety of their seniors is always their number one priority.
These wonderful messages between the community and seniors provide a connection to their community during this time of social isolation.
Home Instead Senior Care are hoping to join the community and seniors together, building new friendships and making connections along the way.
Whether you want to send a message or you're a senior who would like to receive a message, simply register to become a pen pal at: homeinstead.com.au/penpals and the Home Instead messengers will do the rest!
This is a great opportunity to connect with a local senior and ensure they're thought of during the Coronavirus pandemic.
For more information about Home Instead and the services provided, visit www.homeinstead.com.au.