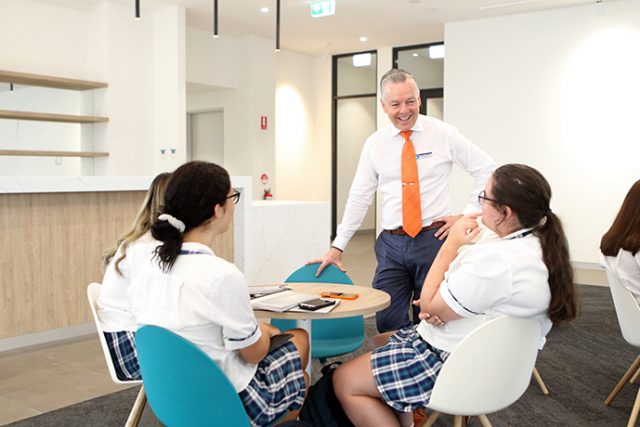 To send or not to send is still the question some parents are asking ahead of schools' staggered return to face-to-face learning next week.
As of Monday, May 11 students in NSW will attend school one day per week with the aim to build up to a normal timetable by term three.
On Monday NSW Premier Gladys Berejiklian urged parents to prepare their kids for next week's return, despite a student from Warragamba Primary School tested positive to the virus, sparking a deep clean closure of the premises.
"This is likely to occur on a more regular basis as schools go back but we've demonstrated the best practice for shutting down, doing deep clean and establishing contacts," she told reporters.
Ms Berejiklian said a vast majority of schools will cater for more classes for year 12 students.
Cambridge Park resident Kristy Martin said she has no hesitation for her kids' return to face-to-face learning.
"I think it is important to send my kids back to school for socialisation with friends but most important to have a teacher available if needing help with school work," she said.
"They are old enough to understand distancing and they will be taking their own hand sanitiser."
But not everyone is as eager.
"My kids won't be returning to school one day a week, I feel we are doing fine at home doing work and it's not worth the risk for one day," Penrith resident Cara Loveridge said.
Ms Loveridge said they will go back when more restrictions are lifted.
Schools will take their own approach as to how they stagger their students' return.
For Caroline Chisholm College, students will attend each day by year group.
They, like other local schools have decided their year 12 students will maintain a regular face-to-face schedule.
Principal Greg Elliot said the school is looking at temperature monitoring but said social distancing is not possible for students.
"We've split our staff room across the whole school, we have 72 teachers who are distributed all the way around the school so that no one is sitting next to each other," he said.
"For vulnerable staff we've created spaces where students come to them and their rooms will be sanitised after every single lesson."
Mr Elliot said return to in-school learning is vital for student well-being, particularly for those at risk.
All schools will remain open daily with supervision for those who need to attend.
A graduate of Western Sydney University, Nicola Barton is a news journalist with the Western Weekender, primarily covering crime and politics.