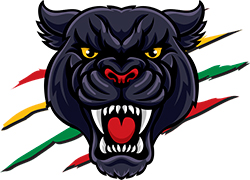 I can reveal the Panthers have lodged an official complaint with Channel Seven after the network essentially set up camp outside Nathan Cleary's home for four days. Seven was persistent, desperately trying to interview him about his social distancing slip-up every time he opened his front door.
Talking of questionable media behaviour, The Daily Telegraph published an article by Paul Kent on Tuesday night that suggested the now infamous TikTok video was not filmed at Nathan Cleary's house, and was the main lie that saw the star halfback suspended for two games and fined $30,000. It was a great twist to the story, but it wasn't true. Kent's story was quickly changed, but there was no mention of the previous glaring mistake. When your very story is about lies and cover-ups, you'd think transparency would be a critical consideration.
Panthers captain James Tamou is comfortable going into battle against players who haven't received the flu vaccination. As the issue continues to play a role in the NRL's path to resuming the season on May 28, Tamou was clear in his view. "I'm here to play footy, I'm not here to pass judgement on anyone," he said. "I would be comfortable to play against someone without the flu jab."
His comments were echoed by Penrith winger Josh Mansour. "It's a big talking point [in the media] but us players haven't been talking about it, to be honest," Mansour said. "There's a lot of conversations going around in the media but personally, I'm not going to judge people that don't want to get the jab. I've had the jab but it doesn't really affect me."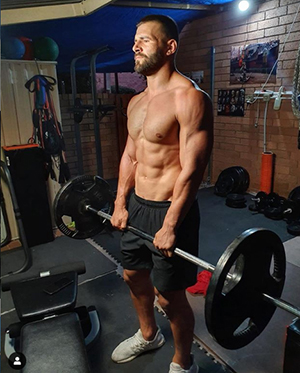 Talking of Mansour, prior to returning to training last week, the veteran winger was training in isolation at home – and doing a mighty good job of it. Just take a look at those muscles – it's almost like looking in the mirror. But not all of Mansour's teammates were happy with seeing his shirtless workout posted on Instagram. Isaah Yeo commented: "#nobodycaresworkharder. He can't do a session without posting it FFS". Gold-level banter!
Pat Hollis has been upgraded to Penrith's NRL development list. Previously on a train-and-trial contract, the promotion allows Hollis to keep training with the 32-man NRL squad in accordance with the current protocols. The 27-year-old Windsor Wolves junior said he was thrilled to have the opportunity to continue working towards his goal of an NRL debut. "I've played footy for a long time now but this is the best opportunity I've ever had and I want to make the most of it," Hollis said.
Supporters were surprised last week to learn of Shawn Blore's immediate departure from the club, with the rising teenage star signing a deal with the Wests Tigers. The 19-year-old was part of Penrith's premiership-winning SG Ball side in 2018, before being sidelined with a serious ACL injury in 2019. "Given the current circumstances, we believe it is in the best interests of all parties to grant that request and we wish Shawn all the best with his future endeavours," Panthers General Manager Matt Cameron said.
Dylan Edwards is more eager than most for the NRL to resume, given an ankle injury forced him out of the opening two games of the season. Edwards will be good to go for Penrith's round three match later this month, and has been smashing goals at training. Meantime, Kurt Capewell has shrugged off his quad strain and should be good to go if required for the first game back.
The great Gus Gould – who had three stints at Penrith as a player, coach and administrator – has been back on Twitter for some time now. While he has almost 14,000 followers, Gus only follows an exclusive club of 59 people. He follows a lightbulb called GavWav, the pesky Mole and an account full of George Costaza quotes. He only follows one NRL club (the Roosters) but is very politically inclined, following the likes of Marise Payne, Josh Frydenberg, Scott Morrison, Stuart Ayres and Donald Trump.
Fans are expected to have some insight soon into where they stand regarding their Memberships for 2020. I'm hearing the club will make some announcements in the coming days impacting those with season tickets.