To celebrate National Families Week, Ronald McDonald House Charity (RMHC) is holding a virtual fundraiser.
Local groups are dancing online to raise funds to make a difference for seriously ill children and their families.
Creative Dance Academy Studios, which has locations in Penrith, Cranebrook and Jordan Springs, have signed up for the 'Dance For Sick Kids' challenge and are getting in the spirit.
Director, Amanda Page said her students are working hard for sponsorships.
"It goes from May 15 to May 21 and each person or group has to dance every day for an amount of time and can do it online together and make videos to then raise money, which was an opportunity our kids jumped at," Ms Page said.
"We are coming third on the leader board with over $16,000 and that is due to so many supportive family members in our studios including parents who have recently lost their jobs."
Ms Page said the event not only benefits the sick kids but also those participating.
"Our kids are in lock down with no schooling so I really think this has kept them motivated, happy and improved their mental health," she said.
"They get to see their friends online and dance as a group in these virtual classes so it is a great cause to support as RMHC need around $150 per child, per day to continue their vital services."
Day care centre, Little Zak's Academy Jordan Springs is also bringing its best moves.
Educator Emily Wylie said that helping children and their families is in their nature.
"Unfortunately we have witnessed families experience stress and heartbreak as their little ones receives treatment for critical illness," Ms Wylie said.
"As fun as it is to create these videos, we think of these families and remind our selves that the Ronald McDonald House Charity supports families going through challenging times."
For more information or to donate visit www.danceforsickkids.com.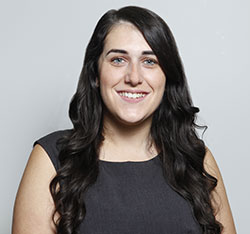 A graduate of Western Sydney University, Emily covers Local, State and Federal politics for the Weekender, as well as crime and general news.