It's been a year in the making and involved scrapping the original design, but plans for a $10.7 million expansion of Westfield Penrith's south-western corner have finally been approved.
To keep its goal alive, owner Scentre Group was forced to submit a revised development application (DA) last year after the first DA, which included a number of two and three-storey tenancies, one a licenced tavern, was refused on multiple grounds, including negative acoustic impacts on the Joan Sutherland Performing Arts Centre.
The new design, which is limited to the southern retail tenancies and facade areas with frontages to the Mondo, no longer includes the tavern and slashes the additional slated retail space by about 1,000sqm.
The approved works will now involve the reconfiguration of the internal shopping centre layout, seating, amenities and retail tenancy areas.
A new internal children's play area is also included, as is replacement of the existing colonnade awning and roof structure over the pedestrian arrival pathways, replacement of the awning along the western walkway and landscaping including the removal of two mature trees.
Overall, the approved design will add another 1,456sqms of retail floor area to the shopping centre but comes at a cost, with 20 car spaces set to be lost.
The fate of Nepean Community College, which lies within the subject site and has been a fixture of the Plaza since 1992, has also been determined but major details remain up in the air.
As a condition of its approval, Scentre Group must retain the College within the Westfield complex.
During its determination, Penrith City Council acknowledged that the original Plaza consent in 1989 included a condition requiring a tenancy be provided to the College.
But in a submission, the College said while Scentre Group expresses a desire to ensure that the College remains within the centre, it remains silent on the detail.
"The current location of the College remains the best option to fulfill the vision of that original consent in that it created a viable, accessible community space that in time would be synonymous with adult and community education opportunities," the submission states.
The College operates some of the only courses in the Sydney area available for the intellectually disabled, with the nearest alternative being Sutherland.
The Joan did not object to the new DA.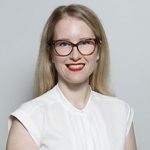 Alena Higgins is the Weekender's Senior News Reporter, primarily covering courts and Council issues.