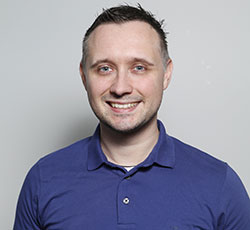 Like most of you, I've been enjoying my fair share of take-away during the pandemic.
It's been a real pleasure trying to help the many local restaurants that are doing it tough of late and I applaud them for remaining open and coming up with innovative ways to stay in business.
However, recently, I stumbled across an issue when ordering from a local restaurant by the river. I put through my order over the phone and gave the call-taker my debit card details to process the payment. One hour later I picked up my food, drove home and enjoyed my meal.
Five days later I was checking through my online bank statement when I noticed an unusual charge. Believing I was scammed, I consulted with my wife about our whereabouts on April 11 – it felt like a mini police investigation in our kitchen as we detailed our every move and purchase that day.
The reason why I was so puzzled was because my account showed a payment of $32.70 for a hair and beauty business at Jordan Springs.
As nice and luscious as my hair is, I'd never stepped foot in Jordan Springs that day or even heard of the business in question.
Naturally, I thought I was the latest in a long line of scam victims and was about to call my bank to report the unwanted charge.
However, after some more thought and investigation, I realised my loaded chicken schnitzel and plate of sides that I ordered for dinner a few nights earlier was in-fact this mystery charge from the hair and beauty shop.
After speaking with some friends and family about my dilemma, it turns out this is quite a common occurrence when people purchase a service or a product and it shows up on their statement as something completely different, causing all sorts of confusion.
My advice to businesses would be: either notify the customer that the charge will show up as something very different on their statement or rectify the issue with their bank or financial institution to make sure charges are reported correctly in people's accounts.
The restaurant I ordered from was a well-known and popular establishment, so there really is no excuse for sloppiness like that.
In times like these, money is more precious than ever and people don't need unwanted stress in their lives like thinking they've been scammed when they haven't.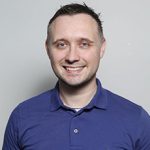 Nathan Taylor is the Weekender's Deputy Editor and Senior Sports Writer. He also compiles the weekly Chatter on the Box TV column. Nathan is an award-winning journalist, who has worked at the Weekender for nearly a decade.