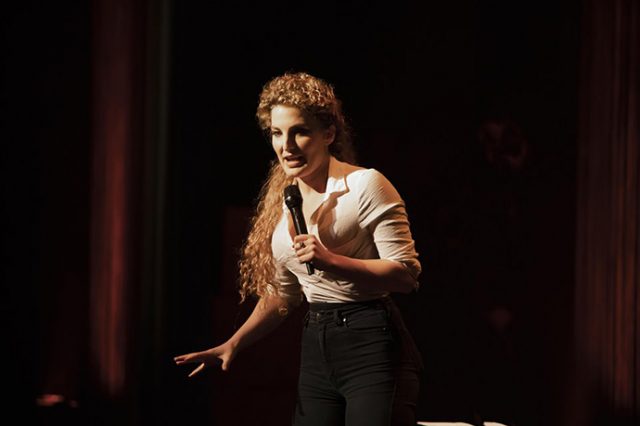 With no major comedy festivals happening right now, we have to settle for getting our laughs via our TV's and devices for a while.
Amazon Prime Video Australia has got you covered, releasing 10 stand-up comedy specials featuring some of the best Australian comedians during April and May.
Award winning writer, broadcaster, performer and of course comedian, Alice Fraser first performed her critically acclaimed solo show 'Savage' in 2015 to glowing reviews around the country before impressing the hardest critics in the business during her debut season at the Edinburgh Festival Fringe.
Alice told the Weekender that the hilarious and heartbreaking show, about life, death and paper towels, straddles the line between comedy and tragedy.
"People should expect a full hour of me talking, but also I hope you'll laugh and maybe have all the feels as well," Alice said.
"My comedy deals with how we deal with hard stuff. Whether it's better just to be silly and distract yourself, or use comedy as a tool to help you cope with hard times."
Delivering her reliably silly, unpredictably meaningful and gut-punching comedy, Alice said it immediately drew her in as a career option.
"What attracted me to it was the fact that I was bad at it. Genuinely, it was an opportunity to learn to fail and get better by failing," Alice said.
"I still get nervous performing especially if my dad or my brother is in the audience but people should watch me because do they have anything better to do?"
Filming the special in Melbourne at the Malthouse Theatre, Alice said it was such a wild and special experience for her.
"I remember doing this show at my first Edinburgh Fringe, in a dodgy back room of a pub that didn't even have a door," Alice said.
"All of a sudden it's lights and cameras and the whole fancy thing which was so incredible."
During the current coronavirus crisis, Alice said she hopes the humour in her show can provide a moment of relief for audiences.
"We could spend our whole time in a slump of despair about vast terrifying global problems that we cannot fix but that isn't much fun," Alice said.
"Instead it is OK to want to laugh a bit, and feel like maybe you can change a little corner of the world."
Alice Fraser's Australian Amazon Original stand-up special 'Savage' is available to watch now on Amazon Prime Video Australia. Visit www.primevideo.com to join.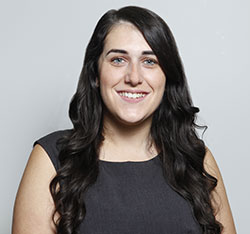 A graduate of Western Sydney University, Emily covers Local, State and Federal politics for the Weekender, as well as crime and general news.