Rates look set to rise again on July 1, despite locals struggling to weather the crippling COVID-19 storm.
On Monday night, Penrith Councillors endorsed a number of "levers" aimed at financially assisting ratepayers, including writing to the State Government seeking the deferral of new land valuations issued by the NSW Valuer-General, which are due to come into effect on July 1.
It also plans to lobby both levels of government for a more realistic increase to the pensioner rebate, which is currently capped at $250.
But the 2.6 per cent rate peg increase for 2020-21, set by the Independent Pricing and Regulatory Tribunal (IPART), will likely remain, with Council expected to pocket an additional $6.6 million in rates revenue, up from $129 million in 2019-20.
Meanwhile, Council's decision not to modify its existing rates structure has incensed rural landholders, with Mount Vernon residents declaring they "want out" and advising Council they have contacted lawyers to investigate a move to Fairfield Council.
"Your excuse for not applying the base rate is purely based on votes," Mount Vernon resident Elisa Todesco contended in a statement against Council's draft 2020-21 Operational Plan.
"The people on blocks will complain about a small rise, which impacts on your votes.
"Just because we are insignificant in numbers doesn't mean we need to take the hit."
Council currently applies a rate structure in which rate assessments are based on property valuations (Ad Valorem) with a Minimum Amount.
This means rates are predominantly based on the land value of the property as determined by the NSW Valuer-General every three years.
The latest average valuation increase for all residential properties is 19 per cent, but different residential suburb valuation increases range from 1 per cent for Jordan Springs up to 78 per cent for Kemps Creek.
Castlereagh resident Mary Vella said her rates have skyrocketed by 75 per cent in four years, compared to about 18 per cent for urban areas.
"Rural landholders pay the most and benefit the least," she said of the lack of services and amenities.
"Enough is enough, please stop overcharging us.
"Maybe all 5,000 [rural landholders] should boycott paying until this is sorted out."
Ms Todesco said the misconception that rural landholders were wealthy was "absurd", saying many self-funded retirees and pensioners have been driven away, forced to sell due to Council's exorbitant rates coupled with the financial upkeep of living on acreage.
But Councillor John Thain compared the difficulty in trying to get some equality in the rates system to "being on a boat in a storm trying to dodge minefields at the same time".
He reminded residents that the draft would be placed on exhibition (May 4 to June 1), allowing people to have their say.
An amendment put forward by Councillor Marcus Cornish to scrap the 2.6 per cent rate rise for 2020-21, and not try to recoup it in 2021-22, was lost, with only fellow Independent Councillor Kevin Crameri supporting it.
However Councillor Kath Presdee's amendment to advocate for genuine rates relief for pensioners, as well as Councillor Mark Davies' amendment seeking the State Government defer implementing the new land valuations, were successful.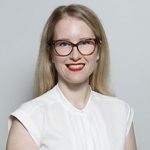 Alena Higgins is the Weekender's Senior News Reporter, primarily covering courts and Council issues.