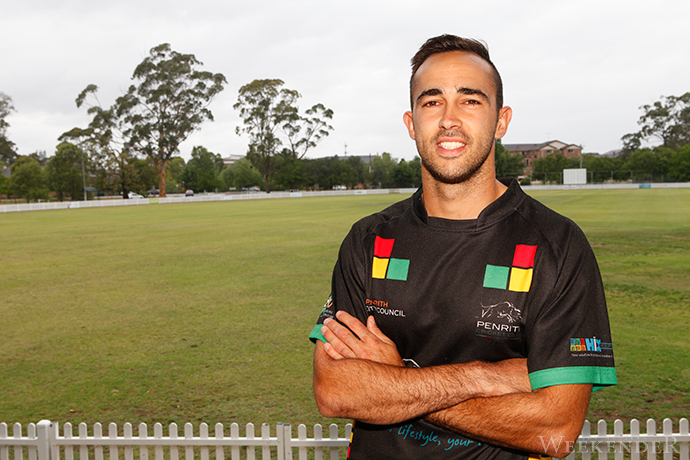 Josh Lalor is a professional cricketer who has represented New South Wales, various Big Bash League clubs and, more recently, relished a stint playing in the Caribbean Premier League.
The past decade has been a dynamic and fast-moving experience, juggling a cricket career, work career and a young family. Having twice been de-listed from the New South Wales contract list, Josh has had to maintain resilience and perspective in the face of adversity.
"At some point you've got to know that whatever decision you made, you've made with the best intention and with as much information you can," Josh said.
"Whatever is going to come down the road, you are going to have experiences that are going to help you navigate through that, even if it's not ideal."
Maintaining a philosophical approach to life, Josh has embraced this ever-changing landscape as an opportunity to learn and grow, meeting new people and gaining a different perspective on life.
"There's different ways that you can go about life (and the game of cricket), that all still lead you to the same point. Which is success, being comfortable in your skin and being comfortable with the environment that you're in."
More recently, Josh has managed the shift from full time cricketer to full time work. Whilst providing hurdles, a strong perspective has helped Josh through the change.
"It's (career transition) been very challenging, to be honest, but nothing that can't be overcome, right? Given circumstances the world is in at the moment, it's been a walk in the park compared to that", Josh said.
"(I have been) very lucky to have a very supportive wife and a very supportive family that put up with my bouncing around, energy, motivations and ideas. Those guys have certainly been excellent in allowing me to try and make it all work. I think after 3 or 4 years now I've settled on trying to balance the two (work and BBL commitments)."
Adversity and resilience are reflected in Josh's continual success, on and off the field. His ongoing experiences keep opening doors and creating fresh perspectives on life.