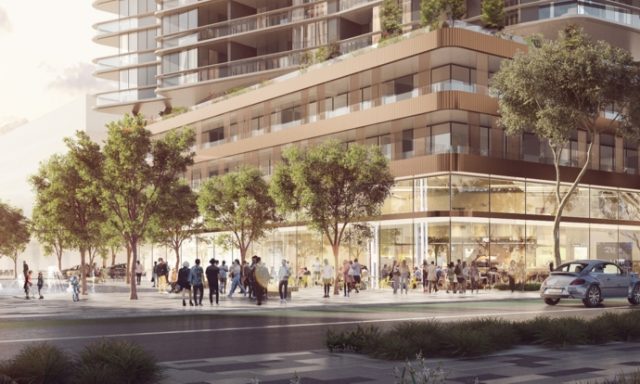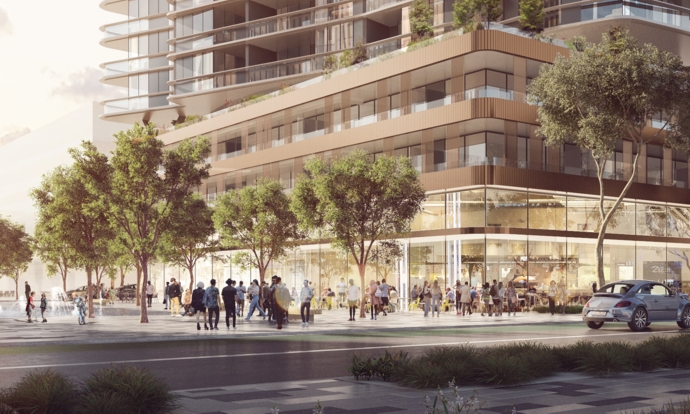 Plans to build a towering urban precinct on Penrith's Union Road car park site have collapsed.
Frasers Property Australia (Frasers) has informed Penrith Council it wants to walk away from the mammoth project, which proposed 1,406 residential apartments and would have provided the City with hundreds of additional car parking spaces.
Under the landmark development, Frasers hoped to construct six high-rise residential blocks ranging in size from 17 to 34 storeys on the 1.94 hectare, Council-owned site.
It was also required to integrate five levels of public parking, offering an extra 1,000 car parking spaces for the community, in addition to the required residential parking.
But Council's latest business paper reveals Frasers formally notified Council last month of its intention to withdraw from the Project Delivery Agreement (Agreement), seeking mutual agreement not to continue.
Subject to Council approval, which is expected to be granted during Council's Ordinary meeting on Monday night, General Manager Warwick Winn will execute a Deed of Termination, severing ties.
"Whilst it is regrettable, Council will continue with enabling works to de-constrain the site, while re-scoping a new project and planning for future development opportunities," the report in the business paper states.
"More broadly, it is expected that planning for the City Centre and our LGA will continue to be refined, which will continue to inform future options for the site in the future."
Parking at Union Road, which provides 631 public spaces, 459 all-day, will remain at-grade while further proposals for the site are investigated.
Since officially entering into the Agreement in March 2019, "concerns about the deliverability of the project matured", according to the report, culminating in Frasers' request for mutual withdrawal.
Frasers was nominated as the preferred proponent in late 2017 after a rigorous and competitive Request for Proposal process.
As part of the development, Frasers was to deliver complementary retail space, a childcare centre, public plaza, landscaped community spaces, as well as take on the development risk and be responsible for all costs relating to the delivery of the project, and obtain approvals.
The project was expected to be completed over 12 to 18 years following planning approval, and was tipped to pour $700 million worth of benefits into the local economy, including up to 500 jobs each year.
Limited financial implications exist if both parities mutually withdraw from the Agreement.
"Not continuing with Frasers' proposal for the site doesn't change Council's or the community's desire to transform the Penrith City Centre," the report states.
"It provides an opportunity to re-asses the project's vision and test this against the latest market innovations."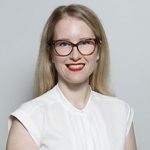 Alena Higgins is the Weekender's Senior News Reporter, primarily covering courts and Council issues.