In 1969, Australian singer-songwriter Normie Rowe was conscripted to serve in the Australian Army in Vietnam. Over 50 years later, Normie is encouraging people to celebrate the importance of current and ex-serviceman ahead of ANZAC Day.
Normie said he had the opportunity to do this when he got to record and release a stirring version of the classic Australian ballad 'Compulsory Hero'.
"'Compulsory Hero' was written by the band '1927' and the album '…Ish' that the song was taken from was one of the biggest albums in Australian recording history that sold nearly half a million copies in Australia alone. It was basically the story of the songwriter Garry Frost's dad who was a veteran," Normie said.
"The idea was to recreate the album using Australian artists and when I was listening I realised it was the story of a lot of conscripted soldiers in a nutshell so to be able to tell that story emotionally and lyrically in a pop song I think indicates an element of genius by Garry Frost which I wanted to be a part of."
Happy to serve his country in the controversial war, Normie said he later discovered his journey was different to other people who were called up.
"My attitude was if it was good enough for any other young bloke then it was good enough for a pop singer and at the time I had 11 top 10 records and was touring internationally but I didn't know as soon as I signed the paper I wasn't allowed out of the country until I was sent," he said.
"In recent years I have gotten proof that my birthday ballot was called up three times yet I was the only person born on that day to serve as it was a stunt pulled by Harold Holt's political team who suggested he needed an Elvis Presley figure to help his waning popularity which ended up being me."
While Normie said he does resent his life being put at risk for those reasons, he wants to use music to shed light on the efforts of those serving.
"I think I was born to perform and it has given me a platform to talk about subjects important to me like my brothers and sisters in arms, especially on a day like Saturday," he said.
"Ray Hadley said the other day that ANZAC Day is a day for us to understand what it is to be an Australian which I completely agree with. We have had so many brave people over the years serve all over the world to help us and make the life of locals so much better which is what it is all about."
Normie Rowe's music video for 'Compulsory Hero' is available to view on YouTube or available to download on iTunes.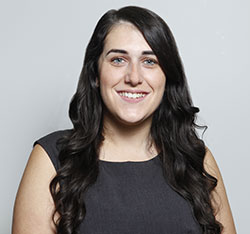 A graduate of Western Sydney University, Emily covers community news and entertainment for the Western Weekender.