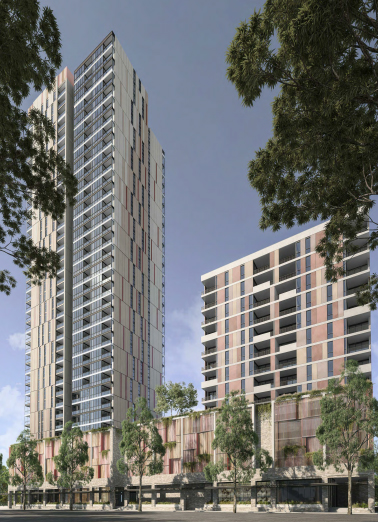 The 'Penway Place' project in Penrith's CBD could more than double in size, as the developer aims to take advantage of a new incentives provision to construct a taller building.
TOGA received approval late last year to build two towers – 12 and 15 storeys in height – offering up to 187 residential apartments, but has now lodged a replacement development application (DA) proposing a part 14, part 37-storey mixed use development.
If successful, the new Stage 1 proposal will provide up to 356 residential apartments plus commercial space on the subject site, located at 87-91 Union Road, which also boasts High Street frontage.
It comes after Penrith Council made amendments to its Local Environment Plan, introducing an "incentives clause" provision to certain key sites to permit increased building heights and floor space where development exhibits design excellence and community infrastructure is delivered.
A TOGA spokeswoman confirmed it had "revisited the design of Penway Place" and resubmitted a new DA to deliver a larger development following the changes.
"Penway Place supports Council's strategic growth plans as the area transforms into Sydney's third CBD, with over 60,000 new residents expected to move in by 2031," she said.
"Penway Place is one of the first parts of the Council's wider plans to improve the amenity, community and lifestyle offerings for Penrith, supporting the city as it transforms into a vibrant metropolitan destination."
The spokeswoman said TOGA was working closely with Council to deliver a new signalised intersection on High Street and a new road to improve traffic flow in the area.
It will also provide more than $10 million in contributions towards enhancing Penrith's CBD and infrastructure upgrades to support the people of Penrith as the city grows.
"The precinct will feature a 1,000 sqm public plaza and retail precinct, which will bring exciting new food and dining options to area," she said.
"It will also include barbeque facilities, a rooftop terrace and the new inclusion of a pool for residents."
The western end of High Street is set to become unrecognisable in years to come.
In addition to Stage 1 of Penway Place, Stage 2 is poised for the corner of Mulgoa Road and High Street, while another developer, Urban Property Group, recently re-lodged a DA for a soaring part-8, part-46 storey tower on the neighbouring site at 614 to 632 High Street.
Both Stage 1 and the Urban Property Group project are tipped to cost more than $110 million each to complete.
The Penway Place DA is on public exhibition until May 1.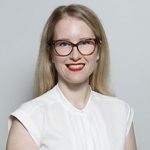 Alena Higgins is the Weekender's Senior News Reporter, primarily covering courts and Council issues.