As tighter regulations are put on the community, people and businesses are learning to adapt during the current Coronavirus crisis.
Local gyms are doing all that they can to help others stay mentally and physically fit.
Kristie Harvey, Owner of 68 Fitness in Henry Street said the new rules meant she had to find a new way to connect with members.
"We do functional training along with modified powerlifting movements but doing boot camps was too hard and we wanted to make sure we were encouraging social distancing," Ms Harvey said.
"I had already started building an app with categories and lists of exercises to follow with short tutorial videos so I accelerated finishing it and am renting out equipment for people to use."
As well as trying to make sure her business survives, Ms Harvey said she is concerned about people's overall health.
"A lot of people are running around confused and use exercise for anxiety problems or a break from issues at home so people are definitely stressed," Ms Harvey said.
"I am also studying nutrition and am scared obesity levels will be an issue as a result so hopefully we can continue to provide fitness options with our new app, that people can subscribe too and focus on training at home."
Shereen Oliver, Owner of Krave Fitness in York Road also offers online services she is encouraging people to use.
"We are a family run business that usually do boot camps, different classes and our niche is dance fitness," Ms Oliver said.
"I have already been working on online video classes to follow for the past year so I have a lot of content ready for people to go."
Ms Oliver said their classes are easy to do and create a community.
"Our membership is affordable, you can choose if you want to do a class on dance, strength or cardio and you don't need equipment or can even use things like cans of food," Ms Oliver said.
"Everyone is struggling as they can't socialise so we have people streaming the class and zooming friends at the same time to do it together, it's a great way to get fit and have fun."
Under current regulations, all gyms are closed. Only one-on-one personal training sessions outdoors are permitted.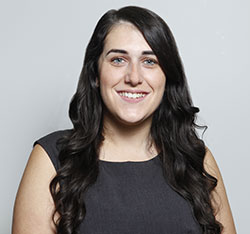 A graduate of Western Sydney University, Emily covers community news and entertainment for the Western Weekender.