With all the doom and gloom in the world, 21-year-old Courtney Zalasinski is trying to do some good.
The Colyton resident is taking part in the World's Greatest Shave on Tuesday, April 28 for everyone to see – and with social distancing in mind.
Being a hairdresser at Hairfanatics in Penrith, Ms Zalasinski said she is no stranger to unique hair styles and is excited to be sporting a new buzz cut as part of the fundraiser for those impacted by blood cancer.
"I think I will get nervous as it gets closer but for now, I am excited and it is such a good cause as it goes towards research along with money for accommodation for those in treatment," she said.
"So many people don't get to choose to lose their hair when they get sick but they just roll with it so I will do the same."
With the World's Greatest Shave trying to raise $16.5 million in 2020 to support those with blood cancer, Ms Zalasinksi hopes she can contribute to that at her special event.
"I am trying to raise $5,000 but any donation will help and a little goes a long way, so I hope people consider even just a few dollars," she said.
"My mum's best friend has cancer and has lost her hair multiple times from it, so she is always on my mind when I am trying to promote this."
To ensure that everyone can watch her being brave while she shaves, Ms Zalasinski said she will be live streaming the event on Hairfanatics' business Facebook page.
The innovative idea comes as social distancing rules mean a supportive crowd can't be in attendance when she loses her beloved locks.
"We can't have all the staff and customers there but, if we live stream, people can watch from the comfort of their home and hopefully donate online," she said.
"My family live in Newcastle and Queensland as well so this is a great way to let everyone be a part of a good cause."
For more information or to donate to the fundraising efforts, visit www.bit.ly/2JbNquo.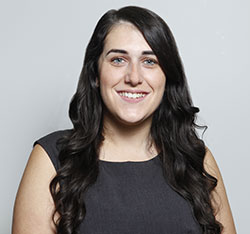 A graduate of Western Sydney University, Emily covers community news and entertainment for the Western Weekender.