With people affected by cancer being at very high risk to the serious affects of Coronavirus, a lot of patients are opting to fully self-isolate themselves.
With Cancer Council NSW providing emotional support, locals have also come together to help them with the essentials.
Sally Suckling, who runs the 'COVID19 Supply & Resource Assistance – Western Sydney' Facebook page said she saw a need to assist cancer patients.
"My background is I am a registered nurse so I identified quickly that we had a lot of vulnerable people who can't risk waiting in lines in crowded supermarkets," Ms Suckling said.
"We put a call out on the page to collect grocery items so we could take them to Nepean Hospital where they already had to go to get their chemotherapy and also for frontline heath workers."
Owner of The Day Spa Penrith – Jorga James Spa, Samantha Oraya offered her business as a drop off spot for donations.
"I am an oncology aesthetician so I know how deeply chemo affects them and when I thought of them dealing with side affects like diarrhoea and not being able to access basic necessities I knew we needed to do something," Ms Oraya said.
"We stopped doing treatments straight away as we have a responsibility to slow down the spread but knew we could use it as a space to support patients and our front line workers."
Ms Oraya said they have done their first drop but are encouraging people to join the page to help where they can.
"It was a struggle getting some items just because nobody could get them but we did well and are now asking people such as beauty therapists to donate some of the tools of their trade while they are closed," she said.
"Schools, Police stations and especially the hospital need PPE like gloves, masks, sanitiser and alcohol swabs but their normal channels have been restricted yet they are vital more than ever."
Anyone affected by cancer and in need of support can reach out to the Cancer Council Information and Support line during business hours on 13 11 20 or discuss their issues on the Cancer Council Online Community at www.onlinecommunity.cancercouncil.com.au.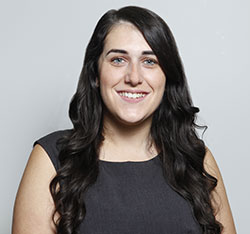 A graduate of Western Sydney University, Emily covers community news and entertainment for the Western Weekender.