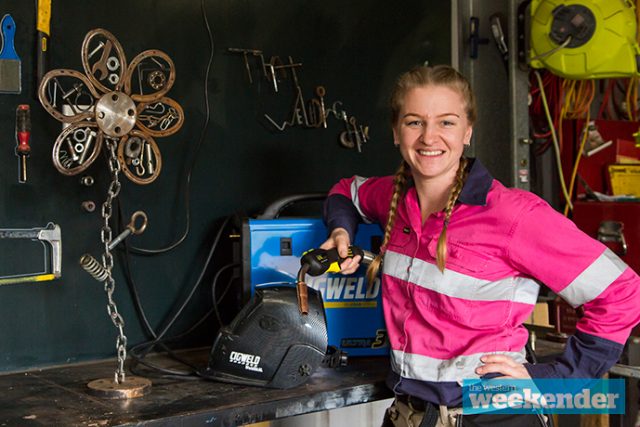 A fitter by trade, Madi Mercieca is showing how skilled female tradeswomen can be.
The Londonderry resident has started her small business, 'That Welding Chick' where she promotes sustainability by turning trash into treasure.
After becoming a mum, Ms Mercieca said improving the environment has become so important to her.
"In my trade so much steel gets manufactured, only to be chucked out, even excess nuts and bolts that people can't be bothered putting away after they use them for a job," Ms Mercieca said.
"Even all of our tools are now electric so a lot of the older guys I work with who are around my dad's age have all of their outdated tools that they have passed to me instead of throwing out."
Ms Mercieca said she was inspired to reuse and recycle so decided to get creative with her craft.
"I am the only woman at my work and the men were talking about how expensive flowers were so when we had down time in between jobs I started tinkering and showed them how I could make them," she said.
"My grandad then passed away and everyone was sending my nan flowers, but I wanted to make her a flower that reminded her of him that she could keep forever so I used all different items including horse shoes."
Starting her side business, Ms Mercieca said her plans have changed as she now looks to online platforms to sell her work.
"I was supposed to take six months' long service leave and start promoting my business but with no markets on for the foreseeable future I will rely on Facebook and maybe start an Etsy page," Ms Mercieca said.
"With Mother's Day coming up I am thinking of making flowers and love hearts along with names or even custom pieces for businesses or cafes who like that industrial, shabby chic look."
For more information visit www.facebook.com/thatweldingchick.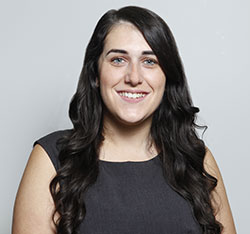 A graduate of Western Sydney University, Emily covers community news and entertainment for the Western Weekender.