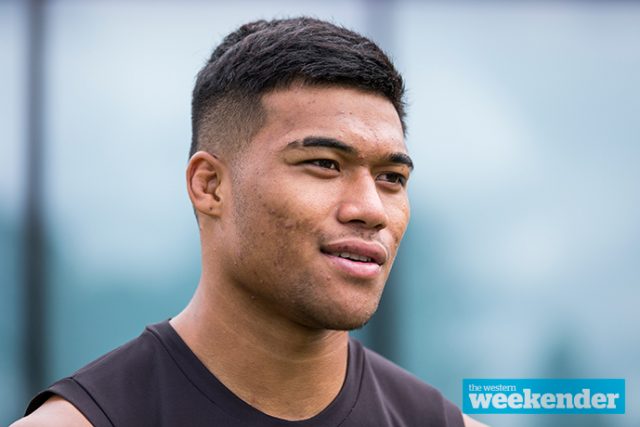 There will be no second-year syndrome for Panthers winger Brian To'o this season, with one of the breakout stars of 2019 vowing to get even better this year.
From his acrobatics on the field (and off the field in the new Fox League promotions), to his confident and even cheeky demeanour, To'o is quickly becoming a fan favourite at the Panthers.
And while some players can often struggle during their second year in the top grade, the 21-year-old expects to take his game to a whole new level this season.
"I'm pretty confident heading into 2020, obviously going off what happened last year it was a massive breakout season for me," To'o told Weekender.
"2019 was definitely a game changer, not only did I make my Panthers debut but my international debut with Samoa as well.
"It was a big year for me last year and I just want to keep on reaching new heights."
Before a ball has even been kicked, the St Marys junior admits 2020 is already shaping up to be better than 2019.
"It's been a really happy vibe this pre-season and leading into 2020 that's what we need – a bit of teamwork and happy vibes all-round," To'o said.
"Compared to last year it's a whole different system, a whole different team. We are expecting good things and I'm really looking forward to Saturday against the Roosters."
To'o can't wait to run out onto Panthers Stadium for the first time this year.
"They are the Champions and it's always good to have a challenge in the first round. We've been training hard this pre-season, and this is what we've been looking forward to… I'm keen!" he said.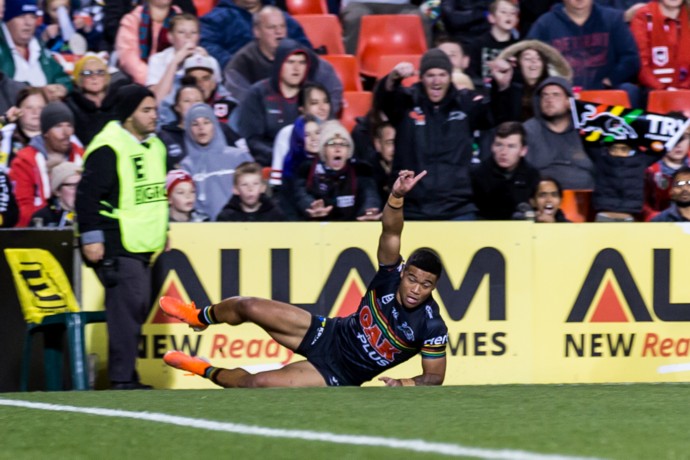 After a strong rookie season, the loveable To'o would've been one of the first players picked in Ivan Cleary's side to take on the back-to-back Premiers at Panthers Stadium.
While To'o won't rest on his laurels, he promises to continue to improve his game and put on an exciting show for his adoring fans.
"It's for the fans and it's always good to put on a big performance for the people that come out to see you play," he said.
"Whatever happens this year is in God's hands… but my job is to keep my spot and keep playing good footy consistently."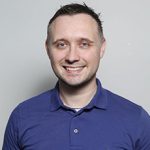 Nathan Taylor is the Weekender's Deputy Editor and Senior Sports Writer. He also compiles the weekly Chatter on the Box TV column. Nathan is an award-winning journalist, who has worked at the Weekender for nearly a decade.