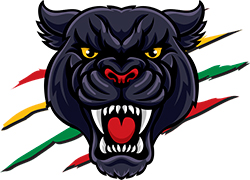 The Panthers have started to implement Coronavirus protection measures including keeping the media at least 1.5 metres away from players during interviews. As the picture below shows, it made for bizarre scenes at the Rugby League Academy on Monday afternoon when journalists were chatting to forward Viliame Kikau about last weekend's game. Visitors have also been banned from using the bathrooms at the Academy. When nature called for a female journalist, she was told the Academy toilets were off-limits.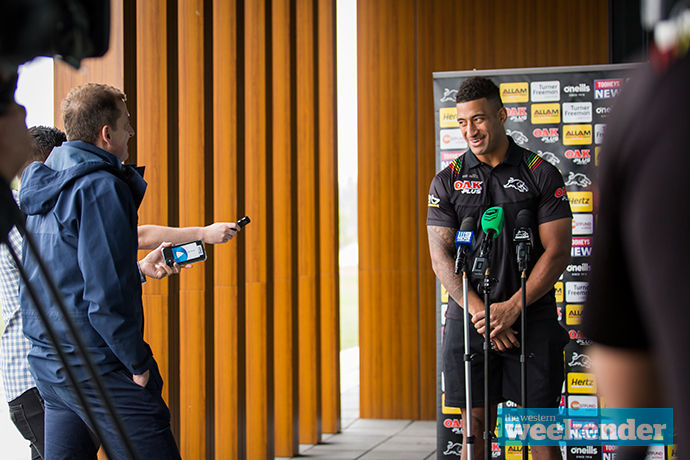 Penrith is playing a waiting game as far as its three home games scheduled for April are concerned. The side is on the road for the next fortnight to play the Dragons and Storm, but is then scheduled to return to Panthers Stadium to take on the Broncos, Raiders and Tigers in a three week run. Nobody knows if the NRL will still be running by then, so contingency plans are only pencilled in at this stage. It would be a huge financial blow to the club if those three games go ahead without fans, and would have a major flow-on impact to the leagues club. It would have been anticipating huge crowds back at the club after the Saturday night game against the Broncos, and a huge family attendance as part of the Easter Sunday game against Canberra.
There's some special people out there, highlighted by those desperate to find out what happens to their season ticket if the NRL season is cancelled. Never mind that the world is in a major health crisis, let's worry about your season ticket to the football. I feel like these are the same people who have a special room in their house dedicated to toilet paper. For the record, the NRL is developing a whole of game response as to how members and sponsors are dealt with as a result of the Coronavirus shutting down attendances at matches.
The Coronavirus crisis means that Thursday night's planned official opening of the new Basement sports bar at Panthers was called off earlier this week. Club dignitaries and special guests were to gather at the impressive new bar to cut the ribbon. The bar remains open and is very impressive, with good numbers in attendance before and after last week's game against the Roosters.
Forward Jack Hetherington has taken only one game to find himself in trouble with the NRL's Match Review Committee. Hetherington was charged over a high tackle on Roosters fullback James Tedesco last Saturday night, and has subsequently been suspended for two matches.
Spotted: Emma Lawrence, who just happens to be the partner of new ground announcer Zac Bailey, hosting proceedings in the Chairman's Lounge at Panthers Stadium last Saturday night.
Spotted: Injured Panthers recruit Kurt Capewell being put to good use in the Chairman's Lounge last Saturday night. He was in charge of handing out the ice creams for dessert.
The Panthers v Roosters match was Saturday's most watched program on Foxtel, attracting an average of 247,000 viewers on Fox League.
Youngster Lindsay Smith will join Penrith's top 30 squad for the 2021 and 2022 NRL seasons after a signing a new deal with the club. A local St Marys junior, Smith first entered the Panthers' development pathways at the age of 14 via the club's Junior Elite Training Scheme (JETS). His representative honours include a man-of-the-match performance for the U16s NSW Origin team in 2016 and selection in the 2017 Australian Schoolboys side alongside Panthers teammates Spencer Leniu and Shawn Blore. A double shoulder reconstruction sidelined Smith in 2018 before he returned to play 19 games for the Panthers' Jersey Flegg side last season.
Do you have a rumour or news story to share? You can email me at [email protected].