A Claremont Meadows man found guilty of indecently assaulting his daughter's friend during a sleepover has escaped jail time.
The man, 45, was ineligible for a community-based jail sentence given the nature of the offence, however his lawyer successfully argued there were alternatives to full-time jail available to the court.
While Magistrate Brian van Zuylen noted the offender continued to maintain his innocence, he said the court was satisfied beyond reasonable doubt that he was guilty of indecently assaulting the 13-year-old and inciting her to commit an act of indecency on the evening of January 6, 2018.
The court heard the girl was awoken by the man kissing her on the bottom and trying to pull her pants down.
"The victim immediately complained to your wife and daughter," Magistrate van Zuylen said.
He noted there had been no other offending since, and the only other conviction on his record was for high-range drink driving.
He was handed a three-year Community Correction Order with supervision, fined $1,000 and ordered to undertake 200 hours of community service work.
The man was also banned from drinking alcohol during the term of the bond or having any other females under the age of 16 stay at his house between the hours of 9pm and 7am, other than his daughter.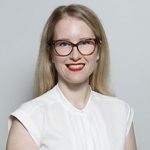 Alena Higgins is the Weekender's Senior News Reporter, primarily covering courts and Council issues.