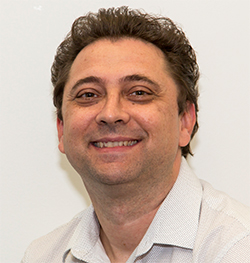 What game I am looking forward to…
With the suspension of the season I'm looking forward to doing some yoga, knitting, cake decorating and playing with my kids this weekend. Such a shame because last week's games were all very enjoyable.
What caught my eye last week…
The enthusiasm and physicality of the players despite there being no crowd to inspire or cheer them on. The hits were hard, the skill level high, in fact the effort shown by players in all matches was first class. No team looked even slightly affected by the lack of a crowd and if they were, I certainly couldn't tell. The Warriors tried their backsides off in a game they were never going to win. Even the Gold Coast Titans, who were well beaten in the end, showed some serious resilience on their tryline until midway through the second half when the flood gates finally opened. I was worried that the lack of a crowd atmosphere would take away the spirit of the game, if anything, it lifted it.
The final word…
ARLC Chairman Peter V'landys and NRL CEO Todd Greenberg put up a great fight but in the end, as was expected, the Coronavirus won, at least for now.
While I think it's the sensible thing to do, to suspend the competition and protect the health and wellbeing of every player, coach and official involved in putting on a game, I still admire the leadership shown by the two head honchos at League HQ.
They tried everything in their power to keep the competition going and I'm sure they'll try everything in their power to make sure the competition starts up again as soon as it is medically possible.
There are a lot of naysayers sounding the death knell of the current NRL competition as it stands now. There have already been many headlines suggesting that the current 16 clubs may not ALL survive if no further games are played this year. Now while this is a distinct possibility, it is also at this stage, a 'distant' possibility. A lot of things would have to go wrong for this to become a reality and I can't honestly see this happening.
The game has survived many threats to its existence over the years, the biggest one that comes to mind is the Super League/ARL War which began in 1995 and didn't conclude until the end of 1997. It cost the game countless hundreds of millions of dollars and numerous casualties along the way.
However the game survived. The game of rugby league is resilient. Mark my words, the game will not only survive COVID-19 and everything else thrown at it, but it will thrive… again.