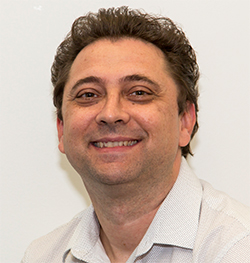 What game I'm looking forward to…
New Zealand Warriors v Canberra Raiders at Cbus Super Stadium on Saturday. Under normal circumstances this game would not attract much attention however with all the drama surrounding the Warriors this week, it could very well be the last match they play in 2020. The Raiders will turn up ready to play so it'll be up to the Warriors to block out all the noise, dig deep and win, not only for themselves but for their friends, family and all their loyal supporters.
What caught my eye last week…
The wonderful performance by the Penny Panthers against the reigning NRL Premiers and World Champions, the Sydney Roosters last Saturday night. It didn't look good when the home side found themselves 12 points down mid-way through the first half but this year's team is made of sterner stuff. They look like a team who really play for each other and it was evident in every try celebration. My hat also goes off to the 10,000 plus spectators who turned up on a cold, windy and miserable night to watch what was a remarkable win.
Where are they now? – former Panthers back Bobby Thompson…
This week I got the chance to catch up with Bobby Thompson who played 60 first grade games for the Panthers between 1995-98. He then went to the UK where he played with Salford for one season.
Now retired from rugby league for almost 20 years, Bobby finds himself living back in Penrith and working as a Diesel Fitter and workshop supervisor at Westrac in Casula.
He cites the late Steve Waddell as the toughest man he has ever played with and believes the Panthers can make the Top 8 in 2020.
"It's going to be a big year for Ivan Cleary and his son I think," Bobby said.
The final word…
It seems it will take more than a pandemic named Coronavirus to stop the 2020 NRL Premiership.
On the one hand, I really admire the resilience shown by NRL CEO Todd Greenberg and ARLC Chairman Peter V'landys to soldier on. To want to find a way to keep the competition going no matter what obstacles fall in its path in the days and weeks ahead.
On the other hand, it reeks a little of desperation.
Of having to keep a competition running, only because it can't afford not to. At the end of the day, the welfare of the player both physical and mental must be the number one priority.
I believe it will only take one infected player or team official to stop the NRL Premiership in its tracks.
Perhaps at the end of the day the Coronavirus may save the competition from itself.