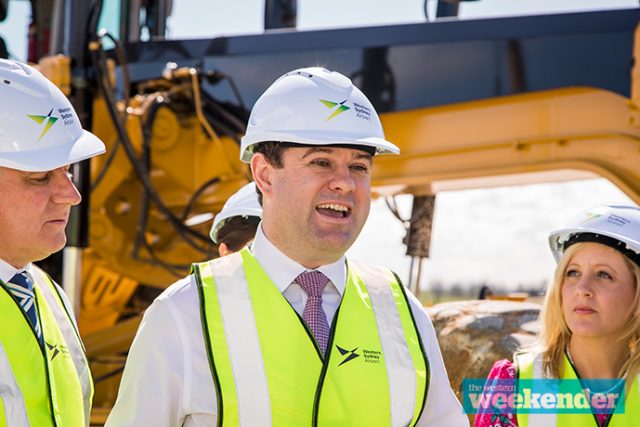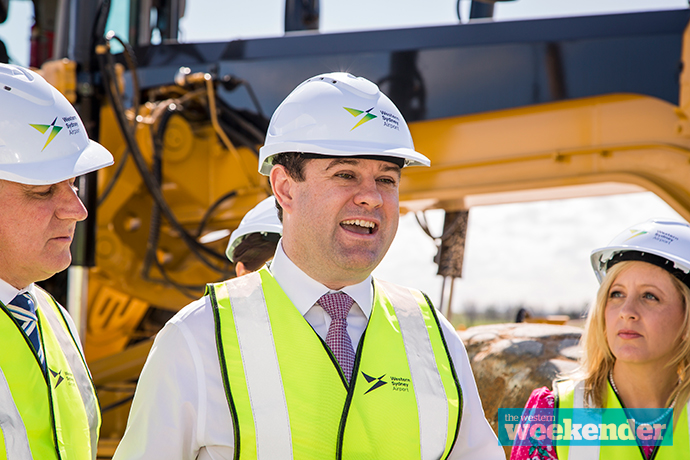 Labor has confirmed it has referred Penrith MP Stuart Ayres to the Independent Commission Against Corruption (ICAC) over a grant to Panthers Leagues Club.
Mr Ayres is maintaining that the $12 million State Government grant to the club delivers on an election promise, despite the original plans for the money not coming to fruition.
Panthers had originally planned to build a centre for grassroots sport, and the $12 million commitment from the State Government was promised on that basis. Mr Ayres was Sports Minister at the time the commitment was first made in 2015.
Panthers is no longer building the sports centre but is instead constructing a conference centre, hotel and underground car park. The funding remains in place.
Labor says the funding should have been re-allocated to sporting projects instead of helping to fund the conference centre. It has also raised questions over donations made by Panthers to the Liberal Party and Mr Ayres' membership of Panthers at the time the grant was promised.
"Labor is not satisfied that Mr Ayres' handling of this $12 million taxpayer grant, and the political donations from the recipient satisfy the standard our community expects from politicians," Shadow Sports Minister Lynda Voltz said this afternoon.
"Mr Ayres should immediately step aside until this matter can be investigated, if he doesn't then Gladys Berejiklian must step in."
When questioned about the matter by journalists earlier today, Mr Ayres said the project at Panthers would deliver a "fantastic outcome" for Penrith and western Sydney.
"It's been a strong project that's been advocated for by the local community, by business groups that recognise that as western Sydney grows, a catchment of in excess of 500,000 people needs to have good quality conference and events space," he said.
"That's what the project was always intended to do, right from the very beginning the government said it would be a multi-use facility, we've acknowledged that the Panthers submitted a change of scope to that project, that project scope change was assessed by government and we still think it's a value for money proposition and that's why the State Government and the Commonwealth Government is investing."
Mr Ayres said he had disclosed the donations from Panthers.
"They made a donation like they have to many campaigns, I think if you went back over time you'd see that they've donated to many local members across both sides of politics," he said.
"Panthers haven't made a donation in return for an investment, the State and Commonwealth Governments have made this decision to invest in this facility because it makes good economic sense, creates jobs in western Sydney and it makes western Sydney an attractive location for other businesses to invest particularly those who provide accommodation offering which is something that particularly the Penrith Chamber of Commerce has been a strong advocate for."